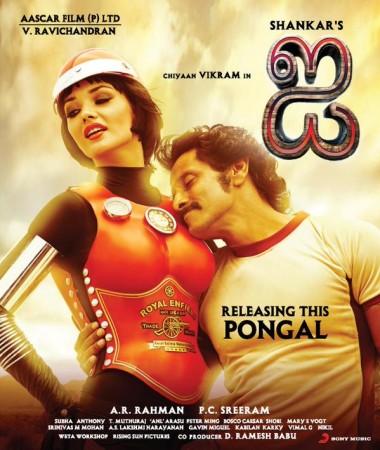 The theatrical rights of "Manoharudu", which is the Telugu version of Vikram's "I", have been sold for a whopping amount and the price is equal to that of Rajinikanth's recent release "Lingaa".
"I", which has been directed by Shankar and produced by V Ravichandran, is a science fiction romantic thriller film. Made on whopping budget of ₹100 crore, the Tamil movie is dubbed in Telugu, Hindi, Chinese and English and will be released on 14 January in theatre across the globe.
After Rajinikanth and Suriya, Vikram is another Tamil actor, who has huge fan-following in Telangana and Andhra Pradesh. It is reported that the actor himself has dubbed for "Manoharudu". The music and promos of the Telugu version of "I" have been successful in impressing the viewers in both the regions and make them wait for its release in theatres.
The hype surrounding "Manoharudu" had created a lot of demand for its theatrical rights in various areas of both the states. Many leading distribution houses were in race to bag the rights. Finally, Mega Super Good Films has acquired the rights of the Telugu version for a whopping price of ₹30 crore.
Having sold the distribution rights of its Telugu version for ₹30 crore, Rajinikanth's "Lingaa" has smashed the records of all the dubbed versions of Tamil films and topped the list. Now, the KS Ravikumar-directed film will share the top place with Shankar's "I".
It should be mentioned here that the Telugu versions of Vikram's last two releases "Rajapattai" and "Thaandavam" have failed to make it big at the Tollywood box office. Especially, the chemistry between Vikram and Amy Jackson featured in "Thaandavam" could not bring expected results.
Despite the failure of "Thaandavam", Vikram has been paired up with actress Amy Jackson in "Manoharudu". Will their romance in the film impress the Telugu audience? Will the movie get back the investment and earn decent amount of profit to Mega Super Good Films? Only time will answer these questions. Stay locked to this space to read about box office updates.