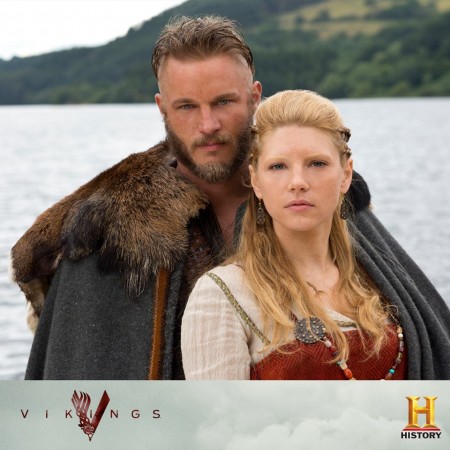 Fans of "Vikings" have always loved and admired the onscreen relationship between Lagertha (Katheryn Winnick) and King Ragnar Lothbrok (Travis Fimmel). Many of them are even looking forward to it after the coffin confession, in which she opened up about her love to him.
The powerful woman did not just surprise the Viking leader, but also the viewers and they are eager to know whether the two will decide to renew their relationship. The words of creator Michael Hirst brings hope to many of the followers of the show as he stated that the two are "still very involved" and can "never not be closely involved".
"Whether they're apart or together, they're still always in each other's consciousnesses. They're always thinking about each other. However, ironic Ragnar is sometimes—he jokes about Lagertha's ambitions and being an Earl. But of course, he's proud of her. He still cares," Entertainment Weekly quoted him as saying.
Hirst even revealed that Winnick's character will go through some difficult emotional, physical and political issues because there will be a kind of "humiliation in opening your heart to someone when they're dead".
"The issues between Lagertha and Ragnar could cover three beaches now... Her relationship with Ragnar will continue to be changeable, but in a way, whether they like it or not, they're part of each other," he told Variety.
So fans can expect some interesting scenes between the King Ragnar and his ex-wife Lagertha in season 4 of "Vikings".