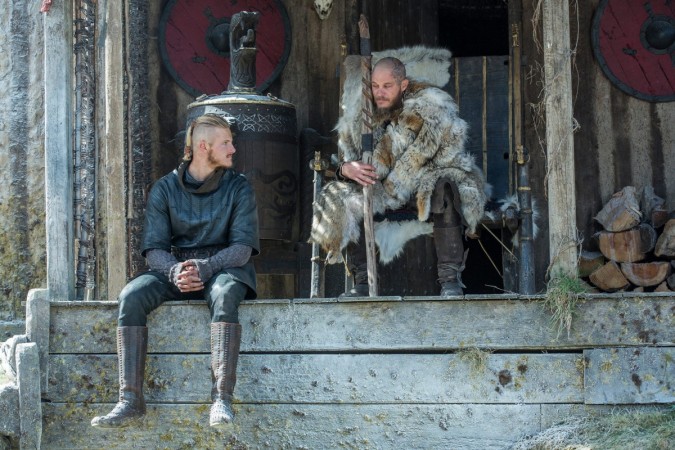 The conflict between Ragnar Lothbrok and Björn Ironside along with the rise of Ivar "The Boneless" will take viewers through a roller coaster ride in Vikings season 4 part 2. The sequel will begin by featuring the various challenges faced by Queen Aslaug's son in episode 11, titled The Outsider.
Cast member Alex Hogh Anderson revealed that his character will be going through constant pain and he will be dealing with his loneliness and physical inability. "He is still a teenage boy who needs love. He is all by himself and he is left alone by the only one that he really needed, his father," he said in a featurette.
The actor even stated that his inability to walk will make him worthless in the Viking culture. According to him, the troubles will make him very strong.
Adding on, creator Michael Hirst said, "He is a formidable character and he is compensated for not being able to walk. He is very clever. He works things out. He fights in his head. He is going to be a great military strategist."
Meanwhile, Alexander Ludwig hinted at a conflict between Bjorn and Ragnar. "He wants to do something greater than his father ever has done, and this is why I am beyond excited for this season, because this is when he finally does it," he said in a featurette.
Explaining further, the actor stated that his character will refuse to accompany the Viking leader to England. "He feels it's his destiny to find that sea and explore it. So despite appeals from his father to help him on his own quest, Bjorn decides that he's going to go on his own and he's going to do what he wants to do and what he feels he's fated to do," he added.
Here is the official synopsis for episode 11 (via Blasting News): "Ragnar has returned to Kattegat and there are secrets to be revealed. He makes plans to return to Wessex to right past wrongs but finds that those who were once his closest allies now have plans of their own. Even the Lothbrok sons refuse to join their father's mission – except one."
Watch the trailer for The Outsider below: