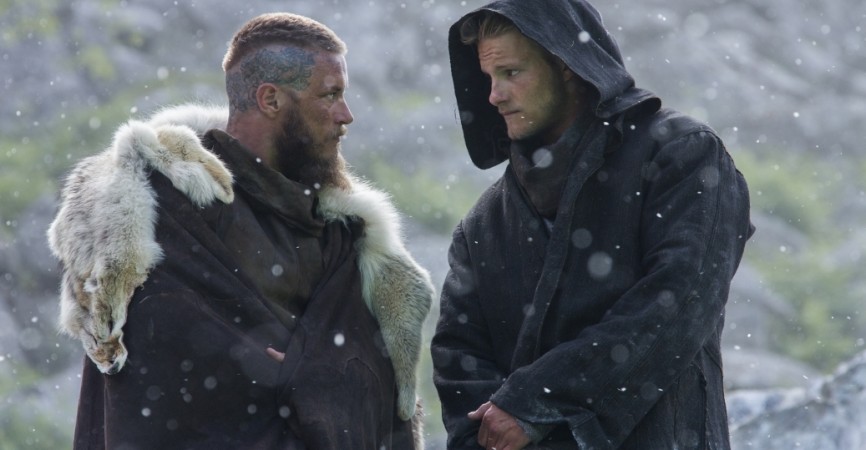 "Vikings" fans across the globe will be surprised to know that their favourite character King Ragnar Lothbrok (Travis Fimmel), who was dealing with a life and death situation towards the end of season 3, will be back and punish his brother Rollo (Clive Standen) for betraying him in the upcoming sequel.
The series creator Michael Hirst has already revealed he is planning for a 'huge confrontation' with the Viking leader and his brother in season 4.
"[Rollo] is going to say to some important Frankish people, 'It's not just going to be a Viking army coming up the Seine towards us. It's going to be Ragnar Lothbrok,' and even though we end season three with Ragnar hovering between life and death, one should never underestimate Ragnar Lothbrok," Variety quoted Hirst as saying.
So, it can be assumed that the king will succeed in conquering Paris with the help of his son Bjorn Ironside (Alexander Ludwig) and the rest of the team in season 4 of History Channel's prime time series.
The followers of "Vikings" can also expect to see Fimmel's character back in England, as Hirst stated that he is in search of a 'farming land for his people' and it matters a lot to him.
"And that dream was snuffed out. So what happens in Wessex still matters, and will continue to matter," he told Entertainment Weekly.
Meanwhile, "Once Upon a Time" actress Dianne Doan will reportedly play a vital role in the upcoming season of history drama series. Although her character details are yet to be revealed, speculations suggest she could be the love interest of Ironside and may help the team to conquer Paris.
Other new characters to enter the "Viking" world next year include Halfdan the Black (Jasper Paakkonen) of Scandinavia and King Harald Finehair (Peter Franzen).