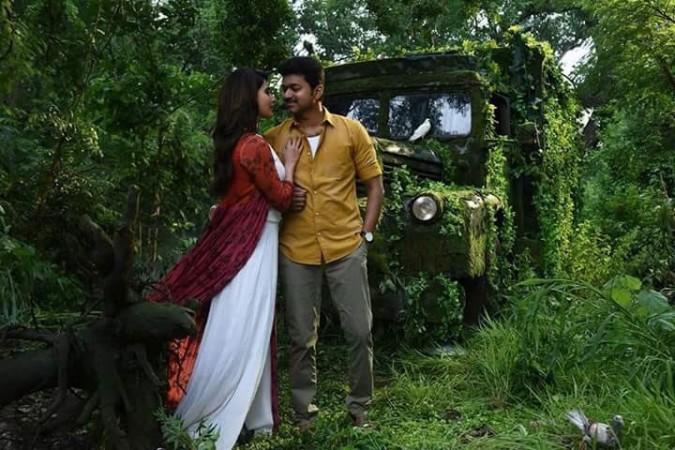 Siddharth Roy Kapur, the president of the Producers Guild of India (PPGI), has condemned the controversy surrounding the dialogues on GST and Digital India in Vijay's Mersal and warned the Bharatiya Janata Party-led central government against any coercion on its makers.
Check: Mersal controversial dialogues
In a statement released to media, Kapur praised the Central Board of Film Certification (CBFC) for support the Mersal makers' freedom of expression. Meanwhile, he warned the authorities against any coercion on the filmmakers, as it has been duly certified and allowed for screening.
"The Producers Guild applauds the CBFC for standing by the freedom of expression of the filmmakers of MERSAL, and for permitting them to air contrarian opinions on current issues voiced by certain characters in their film. It is at such times, when we uphold the rights of our artistes to voice diverse opinions through their work, that we showcase the best of who we are as a country," read Siddharth Roy Kapur's statement.
"We would now expect the relevant authorities to ensure that any coercion on the filmmakers from any quarters whatsoever to make changes to their film, is dealt with firmly, and to ensure that a film which has been duly certified is allowed to be screened without any disruption,"added Siddharth Roy Kapur.
In the climax of Mersal, Vijay slams the Goods and Service Tax (GST) by citing that in spite of collecting up to 28 percent GST from the public, the government has failed to give free medical treatment. On the other hand, Vadivelu also made a sarcastic comment on digital India in the movie.
These dialogues did not go well with the Bharatiya Janata Party (BJP) in Tamil Nadu. The Irked saffron party leaders claimed that Mersal shows the GST in a negative way by giving factual incorrect data. They slammed director Atlee for not doing proper research and urged him to remove the controversial dialogues.