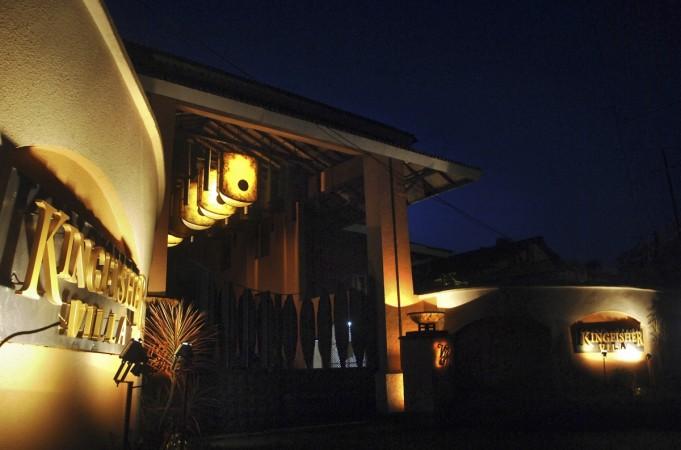 Embattled businessman Vijay Mallya's Kingfisher Airlines assets worth Rs. 700 crore will be auctioned on Aug. 4. Some of the assets, which are up for sale, are the Kingfisher house in Mumbai, office furniture, Vijay Mallya's personal jet, his bathrobe, his Kingfisher Villa in Goa and cars among other things.
This is the second round of bidding held by lenders and tax authorities. Putting the above mentioned assets up for sale is a bid by the authorities to recover a part of the dues worth thousands of crores. The last time Mallya's Kingfisher Airlines (KFA) assets were put up for sale, it found no takers.
The long-grounded Kingfisher Airlines has a debt worth Rs. 9,000 crore and lenders and tax department officials wait for Mallya to return, who had jetted off to London in the first week of March.
Reserve price of all the properties has been marked down by the officials since the earlier attempt of placing the assets under the hammer failed to attract bidders. A consortium of 17 banks, which is led by State Bank of India (SBI), has marked down the value of the KFA headquarters from Rs. 150 crore to Rs. 135 crore now.
Banks will also auction Mallya's Kingfisher Villa, which is situated in Candolim, North Goa. The authorities estimate the property to be valued at Rs. 90 crore. They took possession of Kingfisher Villa about three months ago after a year-long battle.
Movable assets worth over Rs. 13.70 lakh, which are lying in the Kingfisher House, are also up for grabs. These will be auctioned separately on Aug. 25, PTI added. The items include are eight cars such as Toyota Innova, Honda Civic, Honda City and Toyota Corolla among other cars.
In March, an attempt was made to sell the airlines' Mumbai-based headquarters Kingfisher House, but that too had not found any takers, as realtors called its base price of Rs. 150 crore "highly priced." In addition, the company's logo and trademarks, including the popular "Fly the Good Times" were all up for grabs. Flying models, Funliner, Fly Kingfisher and Flying Bird Device are a few of its popular trademarks.
[1 lakh = 100,000 | 1 crore = 10 million | 100 crore = 1 billion]