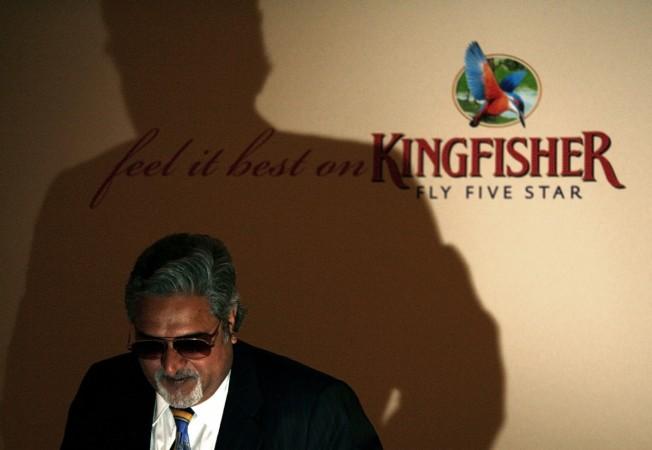 Liquor baron Vijay Mallya told the Supreme Court on Thursday he was ready to raise the settlement offer to Rs. 6,868 crore. He also told the court Rs. 1,591 crore could be deposited upfront by selling off shares in United Spirits and Airbus.
He said the new offer was being made "in the interest of overall settlement." This is despite the fact that his personal guarantee and corporate guarantee of the UB Group are currently "under challenge" in the Bombay High Court, the Times of India reports.
Mallya, who currently faces a non-bailable warrant, was quoted by TOI as saying he would deposit an additional of Rs. 2, 468 crore over the previous offer of Rs. 4,400 crore, bringing the total settlement offer to Rs. 6,868 crore, as against the demand by a consortium of banks of around Rs. 9,000 crore. This was the "best offer" he could make, he added. Mallya, however, chose to remain silent when asked about his return.
He also said he could deposit Rs. 660 crore by selling the UB Group's shares in United Spirits, Rs. 243 crore by selling Kingfisher Finvest shares in United Spirits and Rs. 688 crore by selling Kingfisher Airlines shares in aircraft-maker Airbus.
Last week, the Supreme Court had asked Mallya to disclose by April 21 overseas assets owned by him and his family. However, in an affidavit filed on Thursday, Mallya told the Supreme Court his collective family assets amounted to Rs. 780 crore. He was also quoted by Mint as saying banks cannot seek details of his assets abroad since he is a non-resident Indian (NRI), as were his wife and three children.
Mallya has agreed to divulge his asset list in India in a sealed envelope, and has requested the court not to pass on the information to the banks.
According to reports, a court in Hyderabad had issued a non-bailable warrant against Mallya on April 20 after he failed to appear there in connection with a case of the bouncing of a Rs. 50-lakh cheque against the grounded Kingfisher Airlines.
[1 lakh = 100,000 | 1 crore = 10 million | 100 crore = 1 billion]