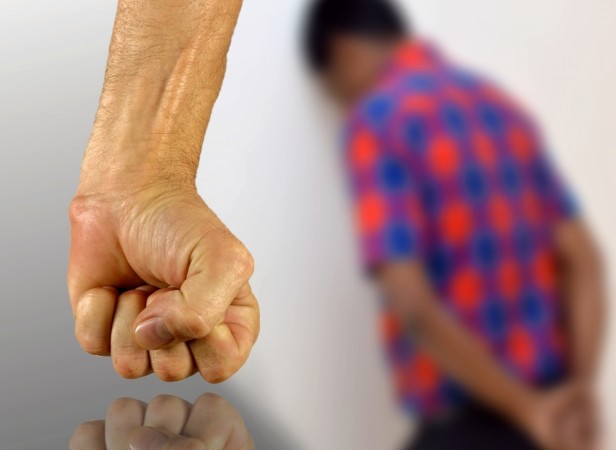 In a fresh instance of student humiliation, a video of a teacher repeatedly thrashing a minor in front of his classmates in a Telangana college on Tuesday, October 17 went viral, eliciting sharp reactions from netizens and student community. The video was recorded by a fellow student in the classroom.
In the video, the student is seen to defend himself and pleading to the teacher who takes no heed and kept on thrashing the minor. The teacher punished the student for his poor academic performance, reports said.
This incident came to light a day after the Akhila Bharatiya Vidyarthi Parishad's (ABVP) observed a state-wide bandh in corporate educational institutions on October 16 to mark their protest in the increasing student suicides in the state in the recent past. And the Students Federation of India (SFI) organised a silent protest expressing their concern over the rising student deaths.
The two Telugu-speaking states are facing an alarming situation in the past few weeks, after a number of suicides being reported from corporate colleges, specifically in junior colleges and schools.
Meanwhile, Andhra Pradesh (AP) Chief Minister, Chandrababu Naidu has instructed all the junior colleges to change their ways and bring in reforms with immediate effect.
The student unions from colleges in Telangana and AP allege that the corporate educational institutes are pushing students into immense mental pressure, forcing them to take the extreme step.
"Recently four intermediate students committed suicide in one day and all the three had a few things in common, poor performance, immense academic pressure and depression," The Newsminute reported.
Student suicides in Telangana and AP

A 16-year-old allegedly committed suicide by jumping in front of a train in AP's Guntur district in the first week of October. The deceased, SK Muzawar Aqeeb Javed, was a student of class X in Narayana Talent School, Vinukonda (AP).
Javed reportedly had a minor scuffle with one of his classmates following which the class teacher complained about him to the headmaster. Fearing the punishment after the headmaster summoned Javed to his office, Javed reportedly ended his life on railway track.
In another incident of suicide, a 13-year-old, Palanki Saritha of Class IX killed self by consuming pesticide after her uncle scolded her for bad performance in some subjects.
Saritha reportedly consumed pesticide on October 16 morning, before leaving for school. She collapsed in the school and was rushed to a hospital nearby and from there to another for expert treatment. But her life could not be saved.
Following the rage from activists and student groups, Telangana and AP education authorities have reportedly summoned all the authorities from state colleges for a meeting.
"During 1995 to 2000, more than 1,400 students committed suicide and the government had formed a committee to look into reasons for these suicides. After thorough study, the committee recommended having counsellors in the colleges," TOI quoted Madhusudhan Reddy, president of Government Inter Colleges Association.
"But unfortunately, no college has implemented the recommendation and it's high time they do it as the current situation is more or less same," he added.