Menstruation has always been a taboo in India, despite women activists rallying for acceptance and and spreading awareness of how periods are a biological process.
Social evil: 18-year-old girl shunned to a menstrual hut in Nepal dies of snakebite
This is exactly why a minor ended her life: Her teacher had reprimanded her when her school uniform got stained with menstrual blood.
The Class VII student jumped off a neighbour's terrace — which was 25 feet high — in her hometown in Palayamkottai in the Tirunelveli district of Tamil Nadu.
The incident took place at 3 am on Wednesday, when other members of her family were sleeping.
Her parents were shocked by the incident, and then they found a suicide note on her in which she narrated the incident that had apparently pushed her to end her life.
The girl in her letter said her friends told her that her bench and uniform were stained with her menstrual blood. She was embarrassed by this and asked her teacher — a woman — to let her visit the washroom.
Instead of being considerate, the teacher yelled at her before her classmates. She asked her to leave the room, and also scolded her by asking if she did not know how to place her pad correctly.
The matter did not end there: The teacher reportedly took the girl to the office of the principal, who also reprimanded her.
"I don't know what to say. Until now you didn't hear any complaint about me but why did the teacher complain about me like this?" she asked in the suicide note, according to India Today.
The victim's parents and some others protested in front of the school on Wednesday, demanding action against the teacher. It was only when the police intervened that the crowd was brought under control.
The police are currently investigating the case. "Right now we are hearing different versions. Only after the completion of the probe will we have clarity," a senior police official told NDTV.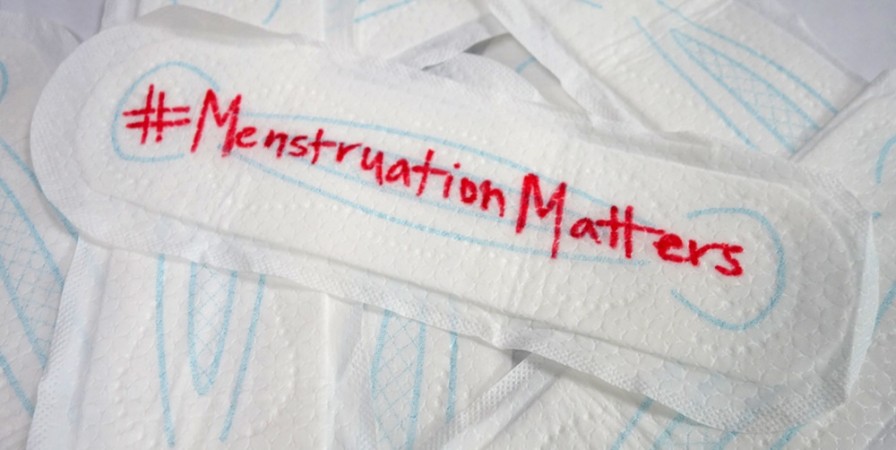 Menstruation, being looked down upon is nothing new in India. On March 30, the principal of Kasturba Gandhi Girls Residential School in the Digri village in Muzaffarnagar had allegedly stripped naked around 70 girls to check if they were menstruating after she found some blood in the school's bathroom.
The same month, MM Hassan — a senior Congress leader from Kerala — said at a public meeting that menstruation makes women's bodies "impure".