Putting all speculation to rest, Victoria's Secret Model Gigi Hadid has confirmed her India visit. The 21-year-old supermodel will be in India to promote her Spring 2017 TommyXGigi collaborative collection.
Also Read: Gigi Hadid follows Kendall Jenner; Victoria's Secret Model to showcase fashion line in India
Gigi will visit Mumbai on April 27 as a part of her global #TogetherTour and join Bollywood's fashionista Sonam Kapoor to talk about fashion, her clothing label Tommy X Gigi, and her role as the global brand ambassador for Tommy Hilfiger womenswear.
"Travelling around the world to meet fans and present the TommyXGigi collections has been an amazing experience. I look forward to visiting Mumbai and celebrating our final #TogetherTour stop this season," Gigi said in a statement.
Sonam, who is one of American designer Tommy Hilfiger's favourite Bollywood stars, confirmed that she would roll out the red carpet for Gigi. "I am excited to welcome Gigi to India, I have always loved Tommy Hilfiger, and the TommyXGigi collaborative collection is just pure perfection!" Sonam said.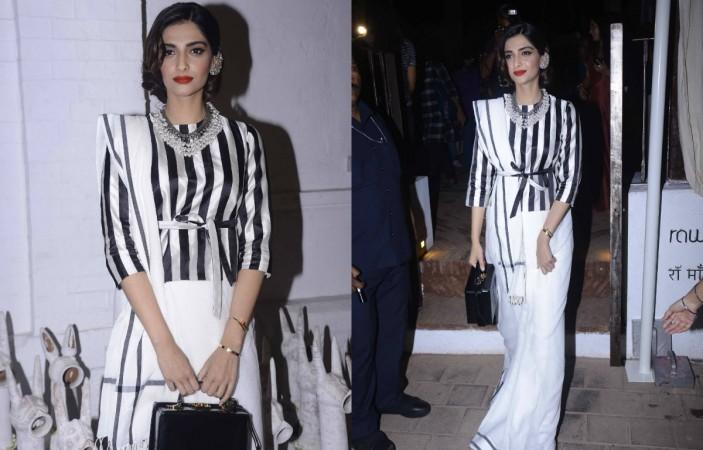 Gigi is promoting her collection worldwide. The supermodel visited New York, Berlin, Dubai, Tokyo, Shanghai, Los Angeles, Amsterdam, London, Milan and Paris to promote her brand and this month she will visit Mumbai.
The clothing label TommyXGigi, which was showcased at Venice Beach in the US in 2017, is inspired by Summer of Love.
Meanwhile, Gigi is the latest flobal star to visit India. Earlier, Kendall Jenner was in India for a Vogue photoshoot with Bollywood celebrity Sushant Singh Rajput. Vin Diesel was also in India to promote his film xXx: Return of Xander Cage. Suits actress and Prince Harry's girlfriend Meghan Markle was also in India this year for charity work.
In May, Canadian singer Justin Bieber will arrive in India for a concert as a part of his Purpose Tour. There are even reports that Zayn Malik will join Bieber on his tour, but there has been no official announcement about that.