Italian two-wheeler maker Piaggio introduced a special edition of its Vespa in India with a mission to join the fight against HIV/ AIDS. The new has been priced in India at Rs 87,000 (ex-showroom Maharashtra).
In India, the Vespa RED is the model based on 125cc model. In the international market, Vespa RED is an all-red version of the classic scooter 946, which contributes towards initiatives fighting the scourge of HIV/AIDS, the spread of tuberculosis and curbing malaria.
RED is an organisation that was founded in 2006 and has raised more than $450 million for the Global Fund to help people ailing from tuberculosis, AIDS, and malaria. A part of the money from the sales of the Vespa RED goes towards the awareness of the dreaded disease.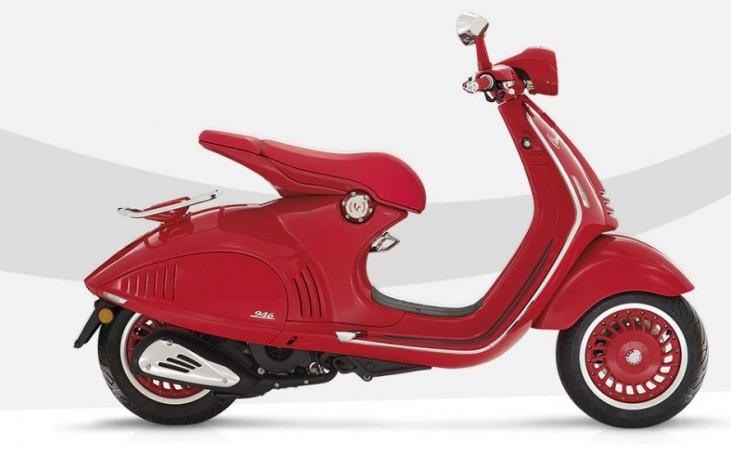 Vespa's current range in India includes VXL, SXL, Standard version and the Elegante. The new RED is the 125cc version of the Vespa scooter. As its name indicates the highlight of the new Vespa RED VXL is the red shade and it also gets red treatments on the body panels, seats and other parts of the scooter.
From the engine point of view, there is no change in the mill and the Vespa RED comes powered by the same 125cc engine that can churn out 10.45 bhp at 7,500 rpm and a peak torque of 10.6 Nm generated at 6,000 rpm.
For each Vespa RED sold, a portion of the retail price goes to the global fund to fight AIDS and this fund is provided for life-saving HIV medication to prevent the virus from passing to an unborn from a mother. Bollywood actor Farhan Akhtar is the first customer of Vespa RED in India.
Vespa might also add the 150cc engine version of the RED to its India line-up later. If launched, the 150cc engine powered models will produce a peak power output of 11.44 bhp at 7,000 rpm and a peak torque of 11.5 Nm generated at 5,500 rpm.