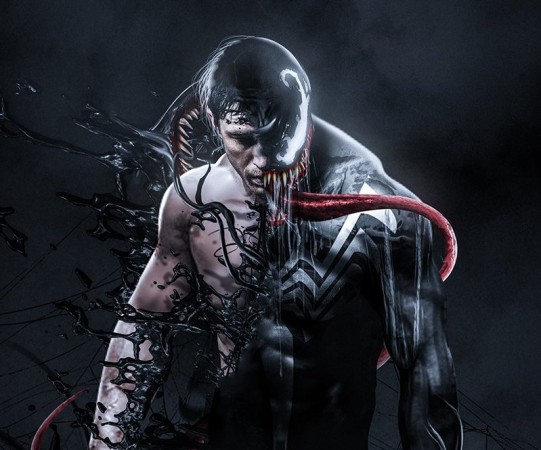 Tom Hardy-starrer Venom, which is the first instalment of Sony's Marvel universe, had started filming in October in Atlanta and New York City. With director Ruben Fleischer on board, the Venom movie is due to release next year. And, fans are curious about the source material and plot details of the movie.
Also read: Venom movie behind-the-scenes photos reveal Tom Hardy's first look as Agent Venom
So, here is the good news. Finally, the Venom movie director Fleischer and actor Tom Hardy revealed the plot details of the movie while confirming a popular fan theory.
During Sao Paulo's Comic-Con Experience 2017, the spidey-spinoff director appeared via satellite to tease the upcoming movie from the movie set itself.
He explained that the Sony-Marvel movie will be based on two '90s comics. First one is a six-issue miniseries from 1993 — Lethal Protector — it sees Venom making a pact with Peter Parker to stop being bad. The comic series is written by Michelinie and drawn by Mark Bagley, Ron Lim, and Sam Delarosa.
According to a report by Nerdist, the second one is Planet of the Symbiotes, a five-issue event from 1995 in which Eddie Brock questions his role as Venom as he is being curious about the superpower when he wears the symbiote suit. In this comic, Eddie Brock also teams up with Ben Riley's Scarlet Spider.
The Mad Max: Fury Road actor also joined the Comic-Con Experience along with Fleischer. He also promised that he will do justice to the character of Agent Venom and bring lots of action and dark humour to the role.
Venom movie will be released on October 5, 2018.