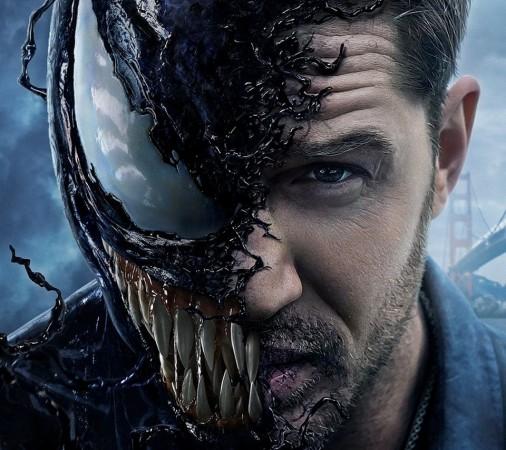 The full movie Venom 2018 starring Tom Hardy in the lead role is leaked online on torrent sites and several superhero movie fans are opting to download the film. However, despite the poor reviews and the online leak, Venom is likely to break box-office records.
Tom Hardy's Venom has been made illegally available online by several torrent sites. The full dubbed print has been made available for users so that they can watch the Sony/Marvel film online or even download it for free.
The uploaded leaked prints are reportedly of poor quality. Currently, only HDTS clean audio and 720p CAM prints are leaked online. Many are predicting that in a day or two, several torrent sites will upload the HD quality of Venom 2018.
Piracy has remained a major concern for movie producers. Venom is apparently not the first movie that leaked online, just a few days after its official release.
The movie premiered on October 1 and was made with a budget of $100 million. Starring Tom Hardy as Eddie Brock, Venom follows the story of a journalist who investigates Life Foundation where Dr. Carlton Drake cheats every law of nature to upgrade the biological aspects of humans.
Eddie Brock's life completely changes when he comes in a contact with an alien symbiote. The symbiote bonds with his body and provides him with some superhero powers.
Tom Hardy's recent release, the first film in the Sony's Marvel Universe, has emerged as a box-office winner. As per Variety, Venom earned a whopping $32.75 million on Friday. As of now, Venom has grossed $80 million in the United States and Canada. The film has also earned $125.2 million in other territories with a worldwide grossing of $205.2 million.
Despite the massive box-office success, the film has received only 31 percent score at Rotten Tomatoes. The website's critical consensus reads, "Venom's first standalone movie turns out to be like the comics character in all the wrong ways—chaotic, noisy, and in desperate need of a stronger attachment to Spider-Man."
Many fans have appreciated Tom Hardy's performance but called the film a "listless dud."