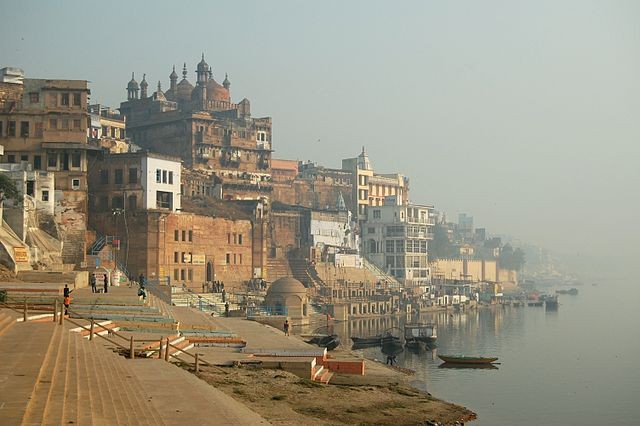 How can an 8,000 square-foot underground area be constructed, illegally and completely hidden from the authorities, just meters from the security cordon of the Kashi Vishwanath temple?
Well, that is what the Varanasi police stumbled upon. And the secret area is under a newly constructed multi-storied shopping complex, which is also illegal.
The construction just meters away from the yellow zone (outer security cordon) of the Kashi Vishwanath Temple came to light Tuesday when Senior Superintendent of Police (SSP) RK Bharadwaj from Dalamandi, saw lights in the basement area of the shopping complex and got suspicious. A labourer at the site then led the SSP to the entrance to the underground area, some distance away, near the Beniabagh Park, the Times of India reported.
The Varanasi Development Authority' (VDA) has suspended five of its officials over their alleged role in the illegal construction. Among them is an assistant engineer and two junior engineers.
"All the activities under the shopping complex have been stopped with immediate effect and the area has been seized," VDA secretary Vishal Singh told the International Business Times, India, on Friday. "The shopping complex under which the illegal construction was going on is 3-4 floors and each floor is around 10,000 square feet."
The construction work has been allegedly going on for years. "The underground construction along with the shopping complex has been seized and sealed, and will be demolished as the VDA was unaware of it," Singh said. He said a probe was on.
Considering the security implications of hidden activity of such massive scale going on for years, the additional director general police has also sought a report on the issue.