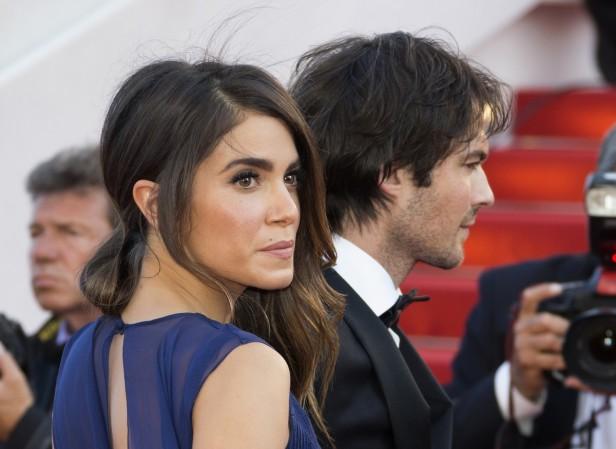 Ian Somerhalder and Nikki Reed have been happily married for a while now, and it looks like they are all set to start a family.
The Vampire Diaries actor gushed about his wife in a recent interview with Modern Luxury, saying he was sure they are going to have amazing children. "Oh, I will one day have amazing children with my beautiful wife. Absolutely, definitely," he said, adding: "I am so blessed that I did, indeed, find this human being that can deal with me and is also the most caring, compassionate person I've ever known. That's why I wake up happy."
Somerhalder also said that he and Reed, who were friends before they got together, have always had a connection. "The second we were around each other, and not [dating] other people, we just knew," he said.
Interestingly, Reed was also friends with Nina Dobrev, who was involved with Somerhalder from 2009 to 2013, and reports claim that all of them used to hang out together. Dobrev and Somerhalder and Reed and her then husband Paul McDonald used to double date often, and Dobrev was completely blindsided when Somerhalder and Reed got together, reports state.
"They are definitely keeping others [Nina & Paul's] feelings close as they work on their decisions to start an exclusive relationship together," a HollywoodLife source revealed back in 2014 when Somerhalder and Reed started dated. "They don't want to upset anyone. It is beyond baby steps right now between the two and Nina hasn't been told anything. But Nina isn't stupid either, she reads the gossip like the rest of us so she will know soon enough," the insider explained.