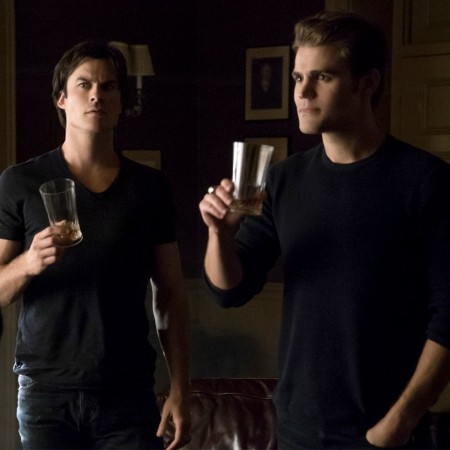 Fans waiting for a Nina Dobrev-Ian Somerhalder reunion on The Vampire Diaries might be in for a disappointment, as rumours indicate that the actress is refusing to work with her former boyfriend.
Fans have been looking for a reunion between their on-screen characters Damon and Elena ever since it was announced that The Vampire Diaries will end with Season 8. But based on new reports, neither Somerhalder nor Dobrev are too keen to work with each other. At this point, all these reports should be treated as rumours, as Dobrev and Somerhalder have been nothing but cordial to each other following their split in 2013.
It should also be noted that Dobrev was full of praise for Somerhalder during an interview with E!News shortly after she announced her departure from the show. "I've said this before, that we didn't break up because anything bad happened or because there wasn't love or friendship," Dobrev said in May 2015. "I love him and the friendship is still strong and I think he's great and I care about him. And that didn't change. Yes, we're professional and that's fine. We were friends long before we dated and we still are now."
But hints of a tension in their relationship surfaced when Somerhalder unfollowed Dobrev on Twitter and his wife Nikki Reed reportedly liked a comment on Instagram saying the Twilight alum was better than Dobrev.
The Vampire Diaries will return to CW on October 21. The first episode of the season is titled Hello Brother, which is Damon Salvatore's first dialogue from Season 1 episode 1 of the vampire drama.