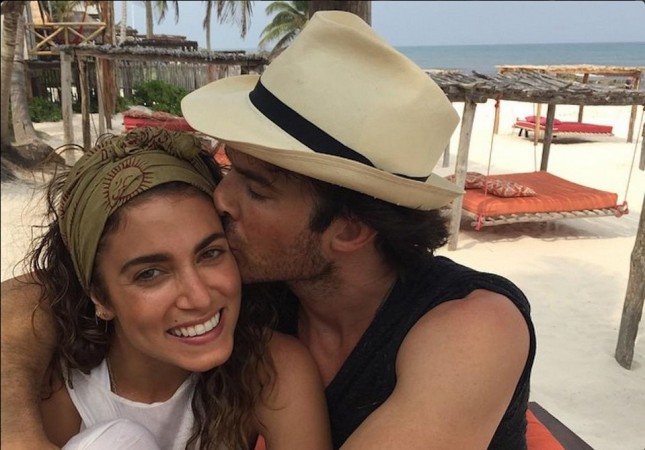 The Vampire Diaries actor Ian Somerhalder and Nikki Reed have been married for more than a year now, and the actor is eager to take on the role of a father. But his busy work schedule seems to have come in between their baby plans.
The actor recently revealed to E!News that he's eager for a baby. "Absolutely! I can't wait," he said, adding "But with this schedule, living on a television show, it's a bit difficult."
But with The Vampire Diaries ending pretty soon, the actor will have some more free time to give his wife. At the same time, he is not looking forward to saying goodbye to his co-stars, who have become like a family.
"You develop these family dynamics here and in this particular situation, once this does end and we yell 'cut' on the last scene on the last set up of the last episode, what will be the most difficult is when the family breaks up," he said.
The final season of The Vampire Diaries will air its first episode on October 21 and it will see the gang searching for ways to bring Damon and Enzo from the dark side. The first episode is titled Hello Brother, which is incidentally the first dialogue Somerhalder's character said in the Season 1 premiere.
There are also talks that Somerhalder's ex Nina Dobrev, who plays Elena on the show till Season 6, would return to wind up her character's storyline. Because Elena and Damon play lovers in the vampire drama, fans have been looking forward to a Somerhalder-Dobrev reunion.
The Vampire Diaries airs Fridays on the CW..