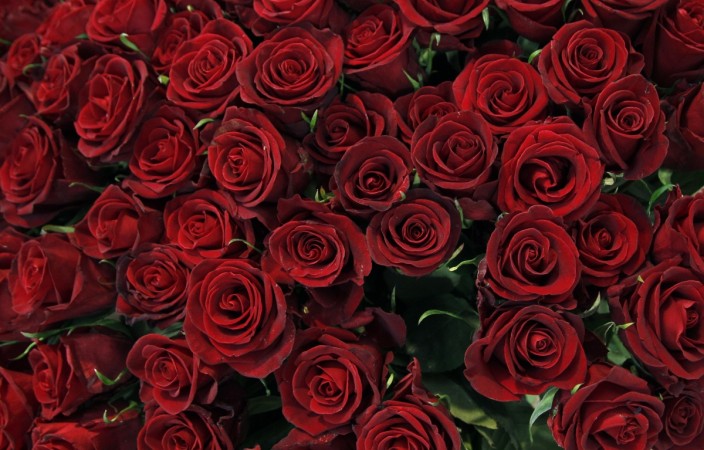 India's Garden City, Bengaluru, has lived up to his reputation by spreading the fragrance of roses across the globe this Valentine's season. Kempegowda International Airport in Bengaluru witnessed a spike in cut rose exports by sending nearly 325 tonnes of roses to 36 destinations in 25 countries between from Feb 1 to Feb 14, reports Economic Times.
"This year, we have witnessed a huge jump in the number of destinations to which roses have been exported. The number of countries is also substantially higher," Hari Marar, CEO of Bangalore International Airport Limited told Economic Times.
"While this has much to do with the quality of roses grown in the region, we believe that the increase in destinations is also due to our consistent focus on efficient handling and our efforts towards establishing the BLR Airport as the singular gateway for cargo traffic. We currently have seven dedicated freighter aircraft bays and facilities to handle a wide range of goods, including rose stems," Marar was quoted as saying by Economic Times.
In south India, Hosur and Bengaluru are the major hubs of flower cultivation and the Garden City is one of the largest exporters of roses in India. The demand for rose flowers during Valentine's season is growing steadily in the domestic market as well.
According to the report, rose flowers were airborne to Malaysia, Kuwait, Singapore, Japan, USA, Lebanon, South Korea, Australia, UAE, UK, Qatar, Egypt, Oman, France, Indonesia, Belgium, Bahrain, Netherlands, New Zealand, Azerbaijan, Jordan, Denmark, Sri Lanka, and Greece from Bengaluru this season. As many as 52,459 kgs of roses were exported to Malaysia, 39,341kgs to Kuwait and 31,615 kgs to Singapore.
It is expected that Chinese New Year on February 16, followed by International Women's Day on March 8 soon after Valentine's Day might increase the demand for rose in the global market.