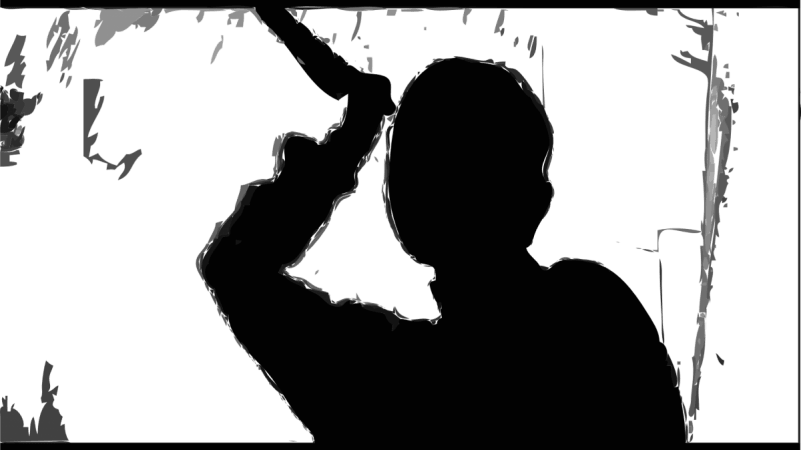 Valentine's Day turned out to be horrific for a 22-year-old woman in Uttar Pradesh's Modinagar when her jilted lover hacked her to death with an ax. The police say that the accused, identified as one Sachin, attacked the victim, identified as Priyanka, on her neck, stomach, and chest, and later surrendered to the police along with the murder weapon.
Reports state that Sachin used to stalk Priyanka after she refused his advances and proposals.
The deceased, from Loni in the Ghaziabad district, had filed repeated complaints against Sachin for following her. He was arrested, but was released on bail by the sub-divisional magistrate a few days ago, ANI reported.
The two knew each for quite some time, well before Priyanka got married last year to a 26-year-old man identified as Sandeep, the police said.
The police also said Priyanka and Sachin had been in a relationship earlier, but Priyanka's parents claimed Sachin's feelings were "one-sided," according to a Times of India report.
Attacked during visit to parents' house
According to the deceased's parents, Priyanka had arrived in Modinagar 10 days ago to appear in the Class X UP board exams, which are currently underway.
They alleged that Sachin had tried to forcibly stop their daughter on the road last Thursday while she was returning home. "He was standing along the road with three to four friends. He stopped Priyanka and tried talking to her. But Priyanka refused. Sharma followed her all the way to our house and started a quarrel. We called the police," Priyanka's uncle said.
Woman hacked to death by stalker in Modinagar. The accused Sachin was earlier arrested after the woman had complained against him but was later released by Police pic.twitter.com/St0DohEEnm

— ANI UP (@ANINewsUP) February 15, 2018
Sachin attacked Priyanka on Wednesday with an ax, leaving her dead on the spot. "She bled to death at the spot," said her uncle.
He added, "On February 12, Sachin Sharma had sent a message to Priyanka with the picture of a gun to threaten her. It seems he proposed to her again and tried to make advances that were spurned by Priyanka. Then he attacked her with the ax."