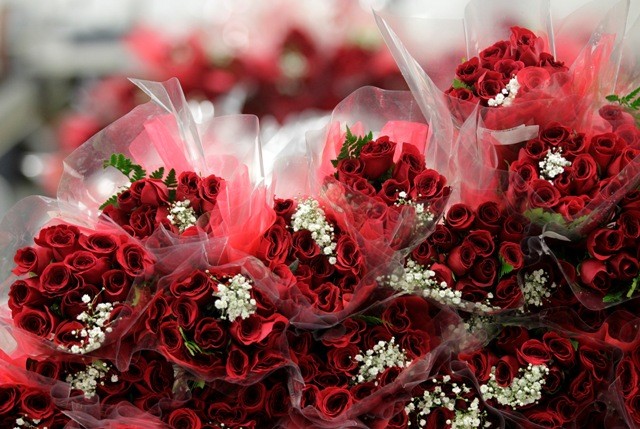 The much-awaited day for lovers across the world – Valentine's Day – is just around the corner. Also known as Saint Valentine's Day or the Feast of Saint Valentine, the day dedicated to love is celebrated on February 14 every year.
Teddy Day 2018: Move over Hina Khan's Pooh, Yuvika, Helly and other celebs share their teddy tales
The day of romance has been celebrated in various ways over the years. People gift chocolates, roses, teddy bears, greeting cards, customized articles and other items to their partners.
In fact, lovebirds gift each other according to each day of the Valentine Week. The week begins with gifting roses to their loved ones. The following day, people express their love for each other by proposing to him or her and then pampering their partner with chocolates and teddy bears the next two days.
Here is a list of each special day of Valentine Week:
Rose Day: February 7, Wednesday
Propose Day: February 8, Thursday
Chocolate Day: February 9, Friday
Teddy Day: February 10, Saturday
Promise Day: February 11, Sunday
Hug Day: February 12, Monday
Kiss Day: February 13, Tuesday
Valentine's Day: February 14, Wednesday
To celebrate the special day, many lovers must be looking for best love quotes and inspirational messages to share with their loved ones.
Since, at times, words people fall short of ways to express their feelings in the most beautiful way, quotes by famous people can come handy in letting your loved ones know that they are cherished.
Here are top love and inspirational quotes of famous people you can share with your loved ones this Valentine's Day:
"Love is our true destiny. We do not find the meaning of life by ourselves alone - we find it with another" - Thomas Merton, writer.
If you press me to say why I loved him, I can say no more than because he was he, and I was I" - Michel de Montaigne, philosopher
"Love is when the desire to be desired takes you so badly that you feel you could die of it" - Henri de Toulouse" - Lautrec, painter
"Keep love in your heart. A life without it is like a sunless garden when the flowers are dead" - Oscar Wilde
"The best and most beautiful things in this world cannot be seen or even heard, but must be felt with the heart" - Helen Keller
"We're born alone, we live alone, we die alone. Only through our love and friendship can we create the illusion for the moment that we're not alone" - Orson Welles
"The heart wants what it wants. There's no logic to these things. You meet someone and you fall in love and that's that" - Woody Allen
"They invented hugs to let people know you love them without saying anything" - Bil Keane
Check out best messages and wishes to be shared on WhatsApp on Valentine's Day:
Every time we kiss, I feel like we are making a connection between our two souls. I love you now and always. Happy Valentine's Day my love
I love you more than all the stars in the sky.

I love you more as each moment passes us by.

I love you more with every breath I take.

I love you more with each promise we make. Happy Valentine's Day 2016.
My love for you grows more with each passing day,

the thought of your gorgeous face takes my breath away

Those brown eyes fill my soul with happiness,

And I can't miss those luscious lips I love to kiss. Happy Valentine's Day my love
I look at you and I realize just how much you've been a part of my life, how special you are and how much you've made me happy. I look at you and I realize that heaven must be missing an angel. Happy Valentine's Day my sweet heart
When I first saw you I was afarid to talk to you

When I first talked to you I was afraid to like you

When I first liked you I was afarid to love you

Now that I love you I'm afraid to lose you. Happy Valentine's Day 2016
If a kiss were a raindrop, I'd send you showers.

If hugs were a second, I'd send you hours.

If smiles were water, I'd send you the sea.

If love was a person, I'd send you me.

Wishing you a very happy Valentine's Day
Love is not a word to say

Love is not a game to play

Love doesn't start in February and finish in May

Love is yesterday, tomorrow and today. Happy Valentine's Day