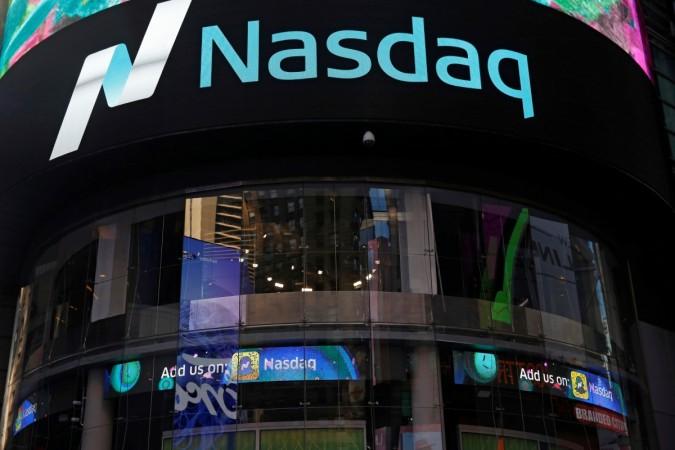 US President Donald J Trump's inauguration speech that had a protectionist streak to it saw the benchmark stock market indices DJIA, S&P 500 and Nasdaq Composite end with moderate gains on Friday. The Dow Jones industrial average (DJIA) reversed its five-day losing streak.
Read: Donald Trump, 45th President of the USA, delivers speech dripping with nationalism
The DJIA closed 94.85 points, or 0.48 percent higher at 19,827, while the S&P 500 Index gained 0.34 percent to end at 2,271. The Nasdaq Composite ended the day with a gain of 0.28 percent at 5,555.
Trump's thrust on making America great again and his sharp statements on borders, jobs and wealth left no scope for imagination that protectionism is poised to be the defining theme of the new administration.
"Protection will lead to great prosperity and strength. We will bring back our jobs. We will bring back our borders. We will bring back our wealth. We must protect our borders from the ravages of other countries making our products, stealing our companies, and destroying our jobs," he said in his inauguration speech on Friday after assuming office as the 45th president of the US.
The theme is here to stay for a while, according to an analyst.
"He decided to go populist and protectionist, and that's something we're going to have to get used to. When you put together populism and protectionism, it has a lot of economic fallout. That's how he got here," the CNBC quoted Art Hogan, chief market strategist at Wunderlich Securities, as saying.
Trump's plan to revive the American economy includes reduction in tax rates, ramp up infra projects and deregulate some of the sectors as part of an overall push to create 25 million new jobs in the next decade.
"With the faster growth from the Trump Plan, the economy will create 25 million new jobs over the next decade. For each 1 percent in added GDP growth, the economy adds 1.2 million jobs. Increasing growth by 1.5 percent would result in 18 million jobs (1.5 times 1.2 million times 10 years) above the projected current law job figures of 7 million, producing a total of 25 million new jobs for the American economy," according to a fact-sheet posted on Trump's website.
A stock market rally is possible in the near future, according to Randy Frederick, vice president of trading and derivatives at Charles Schwab. "The first 100 days are going to be critical. We've got pretty high expectations for GDP and, if they are met, there is room for valuation expansion," he told CNBC.
Highlights of Donald Trump's speech (courtesy, White House website):

We, the citizens of America, are now joined in a great national effort to rebuild our country and to restore its promise for all of our people. Together, we will determine the course of America and the world for years to come. We will face challenges. We will confront hardships.
For too long, a small group in our nation's Capital has reaped the rewards of government while the people have borne the cost.Washington flourished – but the people did not share in its wealth. Politicians prospered – but the jobs left, and the factories closed. The establishment protected itself, but not the citizens of our country.
January 20th 2017, will be remembered as the day the people became the rulers of this nation again. The forgotten men and women of our country will be forgotten no longer. Everyone is listening to you now.
For many decades, we've enriched foreign industry at the expense of American industry; Subsidized the armies of other countries while allowing for the very sad depletion of our military; We've defended other nation's borders while refusing to defend our own; And spent trillions of dollars overseas while America's infrastructure has fallen into disrepair and decay.
We've made other countries rich while the wealth, strength, and confidence of our country has disappeared over the horizon.One by one, the factories shuttered and left our shores, with not even a thought about the millions upon millions of American workers left behind. The wealth of our middle class has been ripped from their homes and then redistributed across the entire world.
But that is the past. And now we are looking only to the future.
We assembled here today are issuing a new decree to be heard in every city, in every foreign capital, and in every hall of power. From this day forward, a new vision will govern our land.
From this moment on, it's going to be America First.
Every decision on trade, on taxes, on immigration, on foreign affairs, will be made to benefit American workers and American families.
We must protect our borders from the ravages of other countries making our products, stealing our companies, and destroying our jobs. Protection will lead to great prosperity and strength.
Earlier, Indian benchmark indices BSE Sensex and NSE Nifty ended with losses on Friday.
"There was profit booking which pulled down the market. Sensex declined 274 points to close at 27035 and Nifty slipped 86 points (1%) to close at 8349. Few mid-cap stocks witnessed sharp declines on account of poor quarterly results," Motilal Oswal Securities Ltd. said in a note.
Axis Bank (down 6.86 percent), Adani Ports (down 3.59 percent), SBI (down 2.83 percent) and Tata Steel (2.68 percent) were the top Sensex losers on Friday.
Foreign institutional investors (FIIs/FPIs) were net sellers of Indian equities worth Rs 26.34 crore on Friday, according to provisional data released by the National Stock Exchange (NSE).