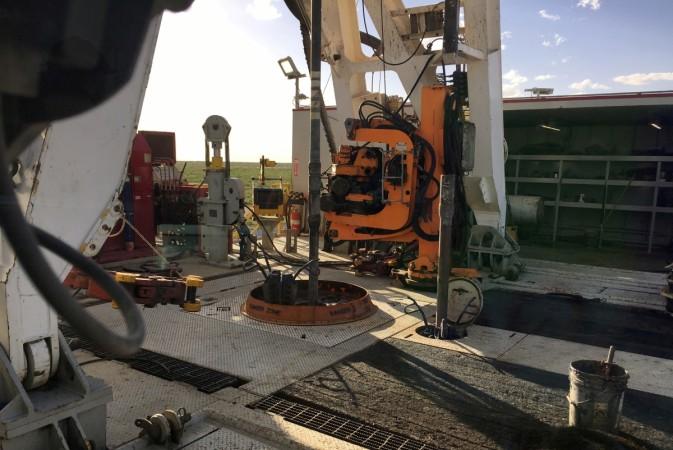 The United States Geological Survey (USGS) has discovered the largest deposit of shale oil in the United States. Located in the Permian Basin, Wolfcamp adds to the existing oil and gas resources in the local area of West Texas.
Also read: Oil gains post-Christmas ahead of OPEC, non-OPEC cuts
Sources have estimated this deposit to be worth $900 billion. For the oil mining industries in the area this deposit comes as good news. However, Dr Scott Tinker, director of Bureau of Geology at University of Texas at Austin, says that there could be ecological implications.
"Tight-oil production from the Permian Basin has markedly increased over the past six years. This increased production has already made a significant impact and will continue to make an impact for decades to come. The Bureau of Economic Geology is in the process of assessing the economically recoverable resources and estimating the production outlook from all these formations," he says.
The magnitude of the shale oil deposit in the Permian Basin is well known. The USGS has estimated the mean number of Wolfcamp at 20 Billion Barrels' worth. Chris Schenk, a research geologist with USGS, spoke to International Business Times, India, about the shale deposit. "We have assessed the recoverable volume of oil and gas remaining," Schenk said, further explaining that the assessment at Wolfcamp was not a surprise as the surrounding area has been known for its vast deposits of shale oil.
Dr Tinker indicated that this discovery can lead to more employment opportunities for engineers, geologists and other support staff for mining organisations working within the Permian Basin.
He spoke of the oil-rich location of the Permian Basin and its surrounding areas. "The recent USGS report estimates the technically recoverable oil in the Wolfcamp formation in the Midland sub-basin in the Permian Basin. This impressive deposit represents only a portion of the Permian Basin's shale oil (i.e., tight oil) resources. Other deposits include those in the Sprayberry, Bone Spring, and Delaware basin Wolfcamp formations. The Delaware basin is another sub-basin within the Permian Basin," he says.
The discovery in this region will have a positive impact on the economic stability of the United States in the petroleum and mining industries. Dr Tinker added, "The Permian Basin in West Texas — the most prolific oil-producing basin in the continental US — has yielded approximated 35 billion bbls of conventional oil since the 1920s. Another question might be what it means for the US economy. Perhaps the discovery will lead to more energy self-sufficiency for the US."