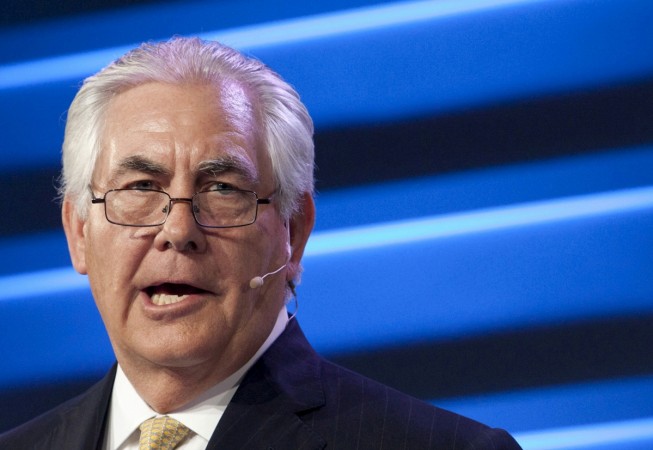 United States Secretary of State Rex Tillerson is set to meet Mexican leaders on Thursday to soothe tensions between the countries after controversy over US President Donald Trump's trade and immigration policies, particularly the controversial border wall.
Donald Trump's sweeping deportation plan targets millions in the United States
Mexican President Enrique Peña Nieto had last month cancelled his scheduled trip to Washington to meet Trump after the US President signed an executive order to build the border wall to keep illegal immigrants at bay. The relations between the countries became worse when the White House later announced a proposal to tax all imported goods from Mexico as a way to fund construction of the wall. Trump, on several occasions, has stressed that Mexico will pay for the wall, despite Peña Nieto's repeated refusal.
The Trump administration issued fresh orders on Tuesday directing immigration officials to begin arresting and deporting all illegal immigrants in America.
After the worsening of tensions between the countries, the US President has sent Tillerson and Homeland Security Secretary John Kelly to Mexico City to smoothen the ties and also to discuss ways to curb cross-border migration and drug-trafficking with the Mexican President.
"It's significant that the president is sending the secretaries to Mexico so early in the administration. It's symbolic of the meaningful relationship that our two nations have," White House press secretary Sean Spicer told reporters on Wednesday.
"These are important meetings regarding the president's agenda to improve the quality of lives for both people of Mexico and the United States by combating drug traffickers and finding ways to bolster both our economies through a broader relationship that promotes commerce and legal immigration," Spicer added.
Despite the rising tensions between the countries, Spicer went on to deny any such reports and insisted that Mexico and the US have "a very healthy and robust relationship."