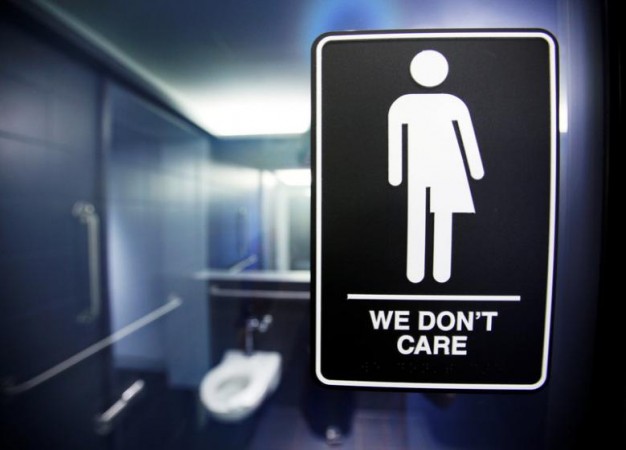 United States President Donald Trump's administration on Wednesday revoked the federal protection for transgender students' choice of restroom which was introduced by the Obama administration. The protection required public schools to allow the transgender students to use locker rooms and bathrooms in alignment of the gender they identify with.
Donald Trump's sweeping deportation plan targets millions in the United States
Trump, during his election campaign last year, had suggested that he may move to protect the LGBT rights. However, his administration's latest move sides with the social conservatives on a very important issue which is at the centre of a broader cultural battle between liberals and conservatives.
Trump's withdrawal of the Obama administration guidelines of Title IX, the federal law banning sex discrimination in schools, will now leave it on the the states and the school districts to take a decision on whether they want their transgender students to have access to bathrooms according to the gender they identify with.
The rescinding of the order was announced late on Wednesday by the justice and education departments in a joint statement saying that they "withdrew guidance for educational institutions, issued in 2015 and 2016, that took the position that the prohibitions in Title IX of the Education Amendments of 1972 and implementing regulations against discrimination on the basis of sex require access to sex-segregated facilities on the basis of gender identity rather than biological sex."
A two-page guidance letter was issued to public schools, in which the White House said that the existing guidelines did not "contain extensive legal analysis or explain how the position is consistent with the express language of Title IX, nor did they undergo any formal public process."
Reports state that the decision was taken after their was a disagreement between the Attorney General Jeff Sessions, a major opponent of the LGBT rights movement, and Education Secretary Betsy DeVos, who is said to support LGBT rights and had to sign off on the move, according to AFP reports.
DeVos in a statement on Wednesday said that "the department's Office for Civil Rights remains committed to investigating all claims of discrimination, bullying and harassment against those who are most vulnerable in our schools."
The Trump administration's decision drew severe criticism from the human rights and other groups, with them stating that the move was "dangerously wrong."
The executive director of the National Center for Transgender Equality, Mara Keisling, told reporters that the move was "simply and dangerously wrong and incorrect," AFP reproted.