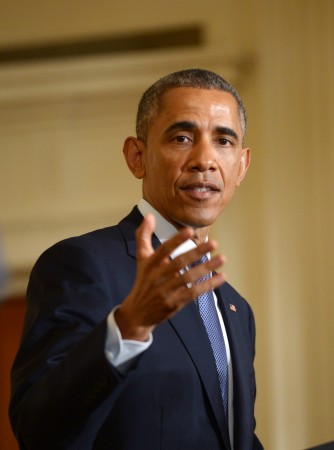 A 19-year-old Goan youth who made a hoax call to Delhi police on Wednesday warning of a terror attack on US President Barack Obama has been arrested by the Goan police.
The man called the control room of Delhi police on Wednesday at about 7 am and told that he has "recorded a conversation of terrorists plotting an attack on Mr. Obama during his upcoming India visit," PTI quoted the Superintendent of Police (South) Shekhar Prabhudesai in Panaji, as saying.
The call was traced by sleuths of law enforcement agencies to the man's home in South Goa's Cuncolim village, where he was questioned by the sleuths in the presence of Goan police officers.
The youth reportedly confessed to making the call, saying he did it for publicity. He was taken into custody on Wednesday night.
The undergraduate youth also spoke of his frustration. "He also wanted to participate in the Republic Day parade in New Delhi, but he could not do so because of which he was disturbed," said Prabhudesai.
The youth will now be produced before a judicial magistrate in Margao, Goa.
Obama is arriving in India on 25 January for a three-day visit; he will be the chief guest for India's 66th Republic Day celebrations.