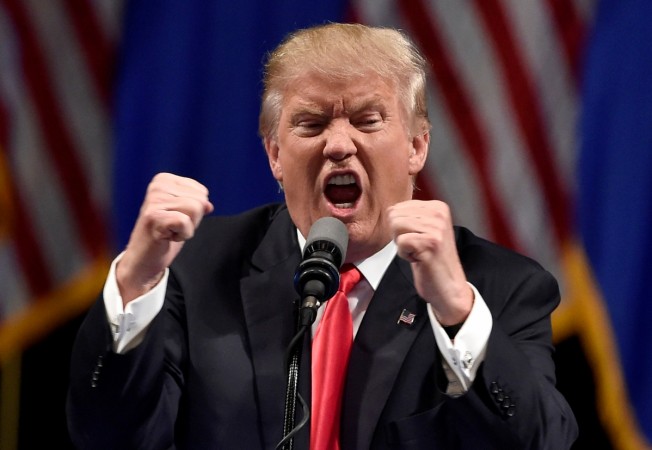 Billionaire business tycoon-turned-politician Donald Trump was on Tuesday declared the Republican candidate for the U.S. Presidential Election 2016, after he managed to garner the support of the required 1,237 delegates at the Republican National Convention (RNC) in Cleveland, Ohio. He is expected to be in a final face-off with presumptive Democratic presidential candidate Hillary Clinton in the presidential elections slated for later this year.
Given the fact that Trump had managed to gain the support of more than the requisite number of delegates in the caucuses, there was little doubt that he could be stopped. However, he got some more support when the delegates from New York, including his son, pledged their support for him at the convention.
Trump has managed to do what many thought was an improbable feat when he first began his campaign 13 months ago. Since then, he has defeated 16 fellow GOP members -- including the likes of Ted Cruz -- to become the Republican presidential candidate.
At the RNC, the final tally had Trump with 1,725 delegates, while Cruz -- who had once been a political advisor in the presidential campaign of George W Bush -- had a mere 475. That Trump has more than 3.5 times the delegates of his nearest competitor shows exactly how comprehensively the business tycoon has his party convinced he is the person they should go with in the elections.
After Trump was formally nominated as the presidential candidate of the Republican Party, Indiana Governor Mike Pence -- who Trump had announced as his running mate over the likes of Chris Christie and Newt Gingrich -- was chosen the party's vice-presidential candidate through a voice vote.
Trump's campaign has been chequered, to say the least. His rhetoric against women and minorities has often drawn heavy criticism, including a political art installation that had more than 100 naked women pointing mirrors at the RNC venue. What has also overshadowed other news has been Melania Trump's speech, which was reportedly plagiarised from an address given by current U.S. First Lady Michelle Obama in 2008.