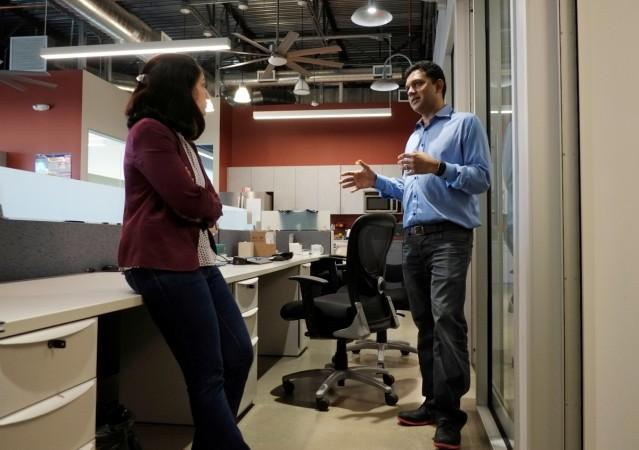 Spouses and families of H-1B visa holders can heave a sigh of relief now -- the Trump administration has postponed its decision on the termination of work authorization for the spouses of the H-1B visa holders.
The United States (US) Department of Homeland Security (DHS) has decided to defer the roll-out of the proposal that could bar spouses of H-1B visa holders from seeking employment in the country, Times of India reported. It adds that the date for issuing the draft proposal has been deferred to June from its earlier target of February 2018.
As of now, the DHS handles nearly 30,000-odd applications for employment authorizations document along with requests for renewals each year. The issue of the draft proposal in June by the Trump administration will be the first step towards ending the mechanism of granting such authorizations, the TOI report added.
Since the H-1B visa program was introduced in May 2015, more than one lakh employment authorization documents had been issued to eligible spouses of the visa holder and Indians constitute a large chunk of it.
Since 2015, the spouses of H-1B visa holders are granted an H4 visa in the US. H4 visa holders are not entitled to work or carry on their own business unless they obtained an employment authorization document (EAD). This rule was implemented by the previous Obama Administration, according to the reports.
In January 2018, US Citizenship and Immigration Services (USCIS), announced that the government was not considering any proposal that would force H-1B visa holders to leave the country.
Meanwhile, a new policy was proposed to protect American workers from discrimination and replacement by foreign labor. Earlier there were reports that, as part of Trump's 'Buy American, Hire American' move, his administration has plans to implement merit-based immigration system, end the visa lottery programme and limit family-based migration. At present, people are allotted visa to the US based on the Diversity Immigrant Visa Program (DV Program).