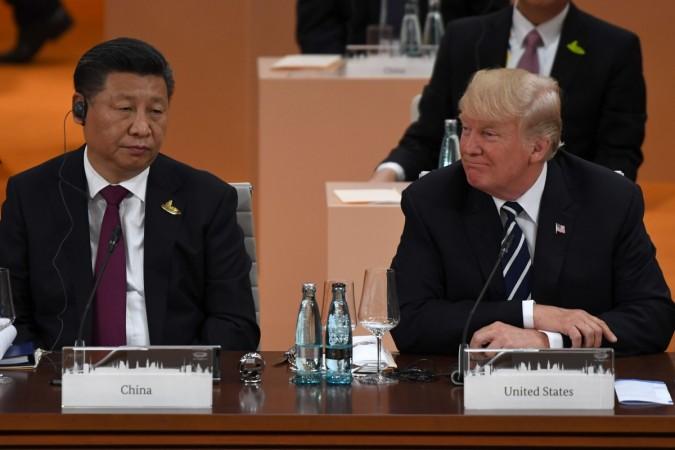 The Trump administration has offered China another chance to try to stave off new tariffs on $200 billion in Chinese exports, asking top officials for a fresh round of trade talks later this month, according to people briefed on the matter.
The invitation for talks was made by Treasury Secretary Steven Mnuchin. "There are some discussions and information that we've received that the Chinese government -- the top of the Chinese government -- wished to pursue talks," White House Economic Adviser Larry Kudlow was cited as saying by CNN on Wednesday.
According to a Wall Street Journal report, Mnuchin had sent the offer to a group of Chinese officials led by Vice Premier Liu He, the top economic adviser to President Xi Jinping. China's Commerce and Foreign ministries didn't immediately respond to requests for comment on Thursday, CNN said.
The new outreach to Beijing comes as the trade war between the world's top two economies appears set to intensify. US President Donald Trump said last week that new tariffs on $200 billion of Chinese goods could go into effect "very soon" and warned that another, even bigger wave of measures was "ready to go on short notice if I want".
The two economic superpowers have already imposed tariffs of 25 per cent on more than $50 billion of each other's exports this year.
The next round of US tariffs on Chinese goods is likely to make thousands of products, from dishwashers to Fitbit fitness trackers and food seasonings, more expensive for American consumers.
China has vowed to retaliate with tariffs on another $60 billion of US exports, including meat, coffee, furniture, and auto parts.
Trade talks in August between the two countries ended without any breakthroughs. A previous series of negotiations involving Mnuchin, Kudlow and other top economic officials fell apart as Trump pressed ahead with plans to impose tariffs.