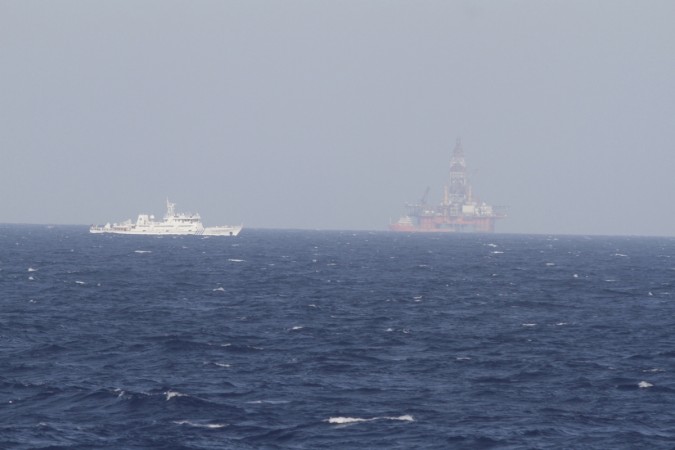 China accused the United States of militarising the South China Sea by sending its navy ships and military aircrafts to the region. The statement from Beijing came a day after the U.S accused China of raising tensions in the disputed South China Sea, citing satellite imagery as showing that missile systems had been placed on the Woody Island in the Paracel island chain.
"There should not be double standards or multi-standards for demilitarisation in the South China Sea, and the process requires joint efforts from countries in the region and beyond," China's Foreign Ministry spokesman Hong Lei said on Friday, Xinhua reports.
Hong said that U.S. had sent a missile destroyer and strategic bombers close to the Spratly Islands and had also conducted joint military exercises in the region. Last month, US Navy ship USS Curtis Wilbur had sailed close to Paracel Islands, and Pentagon said that it was a challenge to "excessive maritime claims."
This week, reports said satellite imagery showed two batteries of eight surface-to-air missile launchers on Woody Island in Paracel Island chain.
"The Chinese have said one thing, and yet appear to be doing another. We see no indication that this militarisation effort, has stopped," US State Department spokesman John Kirby said at a news briefing, according to Reuters.
Chinese experts blamed US "provocations" for China's move to deploy "national defense facilities." "China's deployment of national defense facilities has resulted from US provocations, including inciting the Philippines and dragging countries outside the South China Sea like Japan to interfere in the issue," Shen Shishun from the China Institute of International Studies told the Global Times.
The South China Sea offers passage to $5 trillion of world trade, and the US claims that the territorial claims over the region are " inconsistent with international law."