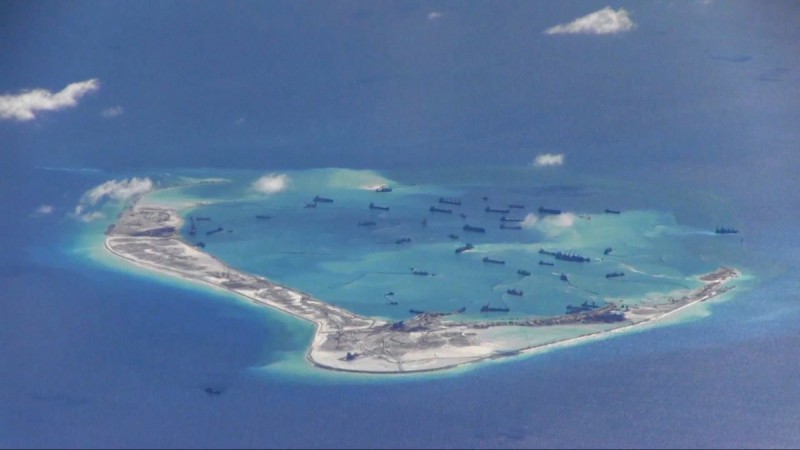 UPDATE: 15:36 p.m. IST -- Chinese Foreign Minister Wang Yi said on Wednesday China was entitled under international law to build the "limited and necessary self defence facilities," according to The Guardian.
Original Story:
China has reportedly sent surface-to-air missile launchers to one of the disputed islands in South China Sea, further escalating tensions in the region. Satellite images showed two batteries of eight surface-to-air missile launchers on Woody Island in Paracel Island chain, Fox News reports.
The missile systems were reportedly placed on the island over the past week. An HQ-9 air defense system is believed to be among these missile systems, a U.S. official told Fox News. The channel also published images of the missile systems available from the ImageSat International (ISI).
Apart from China, Taiwan and Vietnam have also made claims to Woody Island. A Taiwan defence ministry official confirmed the presence of the Chinese surface-to-air missiles on the island to Reuters.
The missile deployment is likely to further heat the stand-off between China and the U.S., especially after the former criticised the deployment of the Terminal High Altitude Area Defense (THAAD), an advanced US missile defense system, in South Korea.
Last month, US Navy ship USS Curtis Wilbur had sailed close to Paracel Islands in what Pentagon said was a challenge to "excessive maritime claims." China, in turn, accused the United States of violating Chinese law.
While hosting a summit of Southeast Asian leaders this week, US President Barack Obama said the "U.S. will continue to fly, sail and operate wherever international law allows," as per reports.