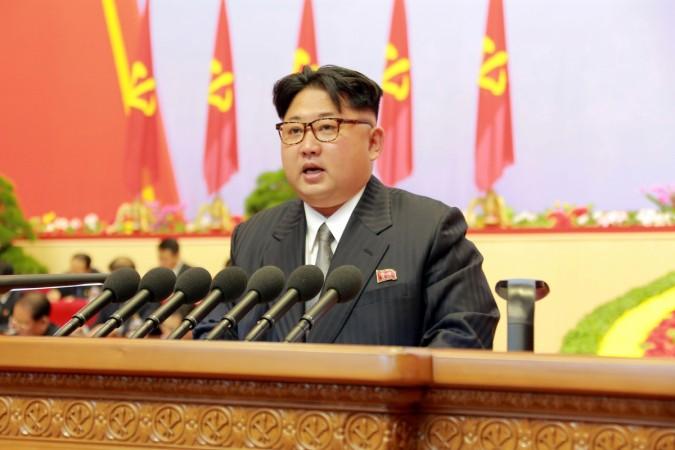 North Korea on Monday said that it had successfully conducted the test of a new medium-to-long-range missile on Sunday, causing United States, Japan and South Korea to request for an urgent United Nations Security Council meeting.
North Korea test-fires ballistic missile, as US President Donald Trump prepares to act
Pyongyang fired the ballistic missile into the sea, early on Sunday, the first such test conducted under new US President Donald Trump, who had vowed to take a tough stance on North Korea. The country has been isolated owing to its frequent nuclear devices and ballistic missiles tests and violation of UN resolutions to not do so.
The North's state-run KCNA news agency said that the North Korean leader Kim Jong-Un supervised the test of the Pukguksong-2, which is a new type of strategic weapon capable of carrying a nuclear warhead. The North Korean missile is thought to have flown about 500 kilometers before landing off its east coast, towards Japan.
Reports state a UN security council meeting is expected on Monday afternoon on the issue.
The test was conducted when Trump and Japanese Prime Minister Shinzo Abe were in Florida together. Abe called North Korea's move "absolutely intolerable," while Trump said his administration "stands behind Japan, its great ally, 100 percent."
"The South Korean government and the international community are working together to take punitive actions appropriate for this launch," acting President Hwang Kyo-ahn said.
In December 2016, the UN had imposed its toughest sanctions on North Korea in an attempt to deter the defiant nation from conducting nuclear missile tests. The sanction is set to put a cap on North Korea's main coal exports, the nation's main external revenue source. The resolution drawn by the nations require North Korea to "abandon all nuclear weapons and existing nuclear programs."
Pyongyang has conducted a total of five nuclear tests -- two of them were conducted last year. The nation also claimed to have miniaturised a nuclear weapon to be mounted on a missile, however, the claims have not been verified. North Korea also issues regular threats to destroy South Korea and the United States and has conducted more than 20 missile tests last year.
According to KCNA, the missile was propelled by a solid fuel engine and was an upgraded, extended-range version of its submarine-launched ballistic missile that was tested successfully last August.