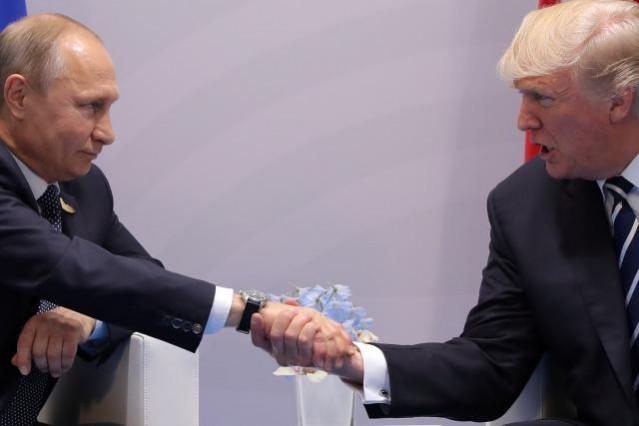 Despite US President Donald Trump's moves to make Vladamir Putin his new best friend, American policies are strictly anti-Russian, attempting to cut down on Russia wherever they can. As part of the policy, the US is working to avoid sanctions on countries that purchase Russian defence equipment.
On the list of countries purchasing defence equipment is India, which could face sanctions under the Countering America's Adversaries Through Sanctions Act (CAATSA). However, under Defence Secretary Jim Mattis, the United States is looking to avoid imposing sanctions on India and several other countries.
The news is of great significance as India has decided to go ahead and sign the S-400 Triumf air defence systems deal with Russia, who is the target of CAATSA. India is planning to buy five systems for around $4.5 billion, which the US considers a significant purchase under the act.
The State Department said it is fully committed to enforcing CAATSA, which provides for sanctions against countries making purchases from Russia. However, Mattis had earlier sought an exemption for nations that are making a transition from their military dependence on Russia.
Mattis argued that by allowing the Secretary of State to waiver CAATSA, countries would be incentivised to build closer security relationships with the US, and transition away from Russian equipment.
While the Pentagon is committed to exploring the idea, the State Department has put its foot down saying it will fully implement CAATSA, especially Section 231, which imposes "sanctions on any person determined to knowingly engage in a significant transaction with a person that is a part of, or operates for or on behalf of, the defense or intelligence sectors of the Government of the Russian Federation."
A State Department official told PTI: "We have discussed CAATSA with the government of India, and the United States is working with our partners including India to help them identify and avoid engaging in a potentially sanctionable activity," indicating that maybe the country will be able to avoid sanctions.