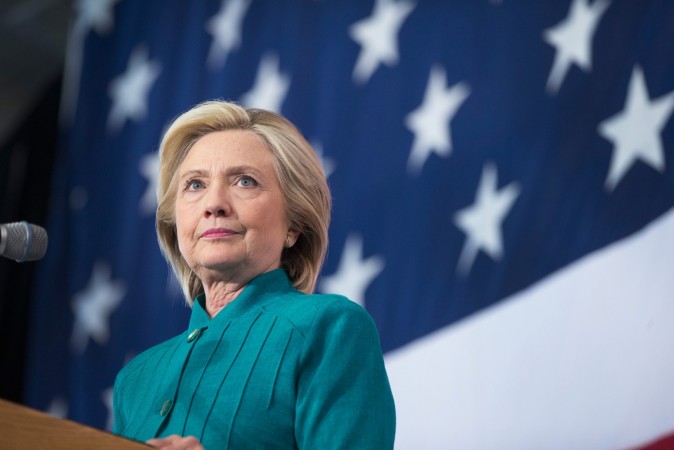 Indian-Americans have reportedly raised around $10 million for Democratic US presidential nominee Hillary Clinton's election campaign. Two Indian-Americans, philanthropist Frank Islam from Maryland and Shefali Razdam Duggar from California, have succeeded in raising a million dollar each for the former US Secretary of State's campaign.
Although Clinton's campaign does not reveal the details of major fundraisers and the amount of money raised by them, the campaign's National Finance Committee has listed more than 30 Indian-Americans who have helped in raising significant funds amounting $100,000 or more, PTI reported.
The list includes some of the biggest donors from the Indian-American community, Ajay and Vinita Bhutoria from San Francisco. According to reports, the couple is believed to have raised more than $500,000 for Clinton's campaign.
The other big Indian-American contributors include Monica Arora and Raj Goyle from New York, Raj Fernando from Chicago, Mahinder Tak from Maryland, Seema R Hingorani from New York, Shekar Narshiman from Virginia, and Kamil and Talat Hasan from California.
According to reports, the Indian-American community is the second-largest source of funds for the Clinton campaign, second only to the Israeli-American community. The Clinton campaign has revealed that thousands of Indian-Americans have helped in the contribution either through fund raisers or online.
One of the campaign insiders told PTI that although there is no official compilation of the money particularly raised by the Indian-American community, it is certain that the contribution is not less than $10 million.
The insider also added that the amount of contribution could even touch $15 million.
Meanwhile, the campaign for Republican presidential candidate Donald Trump appears to lag behind when it comes to contribution from the Indian-American community. The chairperson of the Republican Hindu Coalition, Shalabh Kumar, claimed last week that he has helped raise more than $1 million for the Trump campaign.
However, OpenSecrets, a non-profit organisation, has said that Kumar has helped in contribution of a total sum of $220,100.