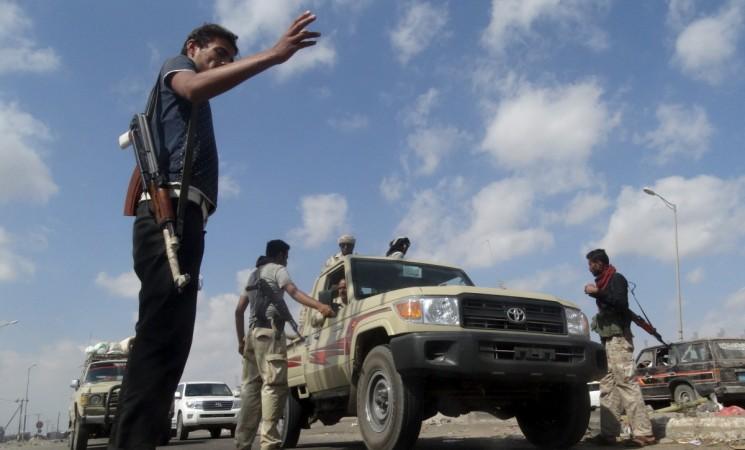 At least four suspected al Qaeda militants were killed in Yemen Friday in a U.S. drone strike, reports said. The strike took place in the southeastern Shabwa province of the country.
The car was travelling on the main road when it was struck. Black smoke and flames were seen billowing from the target, local officials and residents told Reuters. A huge explosion was also heard.
"The U.S. drone pounded a four-wheel-drive vehicle carrying al Qaeda operatives in the tribal district of Radhum in the Shabwa province, killing about four terrorists at the scene, " the local military official told Chinese news agency Xinhua.
"Four charred bodies of al Qaeda gunmen were found scattered around the bombing site after the airstrike," Xinhua quoted a source as saying.
Pamphlets with al Qaeda propaganda printed on them were also found strewn around the vehicle.
Drone strikes by the U.S. are common in Yemen ever since the civil war broke out. The Saudi Arabia-led Gulf Arab coalition is also present in the conflict-ridden country. The two groups are attempting to counter the Houthis, who are supported by Iran, and the forces of former president Ali Abdullah Saleh.
The internationally-acknowledged president of Yemen is Abd-Rabbu Mansour Hadi. He had escaped to Aden after Houthis took over the capital Sanaa last year, reports Reuters.
Hadi recently said in an interview 85 percent of the country has been taken back from the Houthis because of the Riyadh-led operation. However, earlier this month an ISIS suicide bomber killed 13 people in Aden. The deceased were new army recruits.