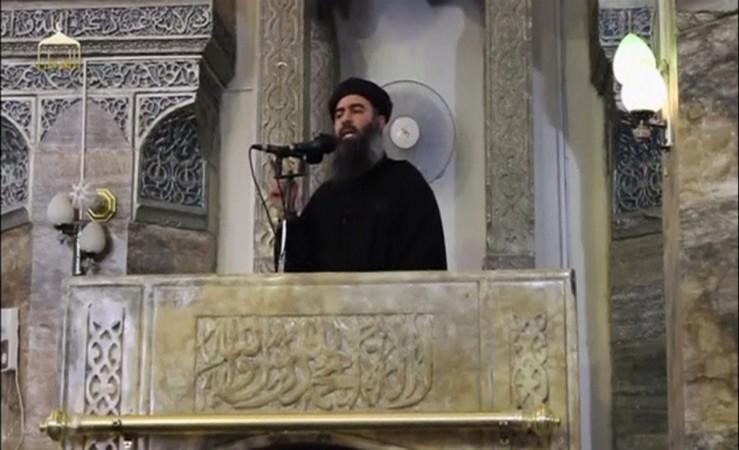 The United States more than doubled the bounty on the Islamic State (ISIS) group leader Abu Bakr al-Baghdadi on Friday to $25 million. The reward on the ISIS chief has placed him in the category, which has only one other occupant, the leader of al-Qaeda Ayman al-Zawahiri.
The State Department's "Rewards for Justice Program" in 2011 had offered an initial bounty of $10 million for the elusive militant. The ISIS has taken control of swathes of Syria and Iraq and according to a US "Wanted" poster have "gained the allegiance of jihadist groups and radicalised individuals around the world, and has inspired attacks in the United States."
The Rewards for Justice Program made the recent announcement as the US-backed local forces close in on the Islamists militants in the urban strongholds in the cities of Mosul and Raqqa, Iraq and Syria. The US-aided Iraqi troops have regained much of the territory lost to the militants and are in ongoing offensive to take ISIS' stronghold city Mosul.
Reports state that the cash amount of the bounty will be paid to anyone who can offer "information leading to the location, arrest or conviction" of the ISIS chief Baghdadi who is also known by his followers in the region as "Caliph Ibrahim".
"Under al-Baghdadi, ISIL has been responsible for the deaths of thousands of civilians in the Middle East, including the brutal murder of numerous civilian hostages from Japan, the United Kingdom, and the United States," the State Department said.
"The group also has conducted chemical weapons attacks in Iraq and Syria in defiance of the longstanding global norm against the use of these appalling weapons, and has enabled or directed terrorist attacks beyond the borders of its self-declared caliphate," the department added.
The ISIS chief has always kept a low profile, the last confirmed sighting of Baghdadi was in Mosul, soon after ISIS captured the city. Baghdadi has since then released several audio messages urging fighters to fight on. He recently released another audio tape in the wake of the Mosul battle, asking his supporters to defend the city of Mosul.