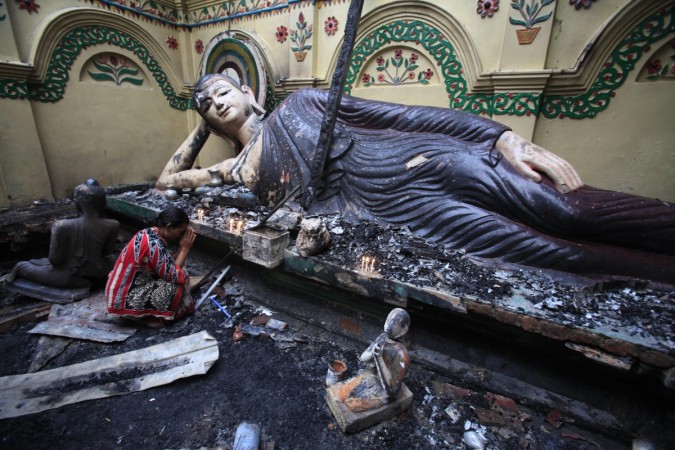 In the third attack on a Hindu place of worship in the United States this year, a temple was vandalised in Texas and objectionable images spray painted on its door.
One of the members of the temple board, Krishna Singh said that they discovered 666 and an upside down cross painted on the door of the temple in Old Lake Highlands last Monday.
"That was a big shock, really...The whole things has been very disturbing to the community," CBS Local quoted Singh as saying, according to PTI.
The attackers also left a mark of Mara Salvatrucha – a violent criminal gang of immigrant Salvadorians that originated in Los Angeles and spread across several other parts – on a shed at the temple, IANS reported.
The Dallas police have sent their detectives in search of the suspects. Meanwhile, Hindu devotees and non-Hindus have offered to repair the damage done to the temple. They plan to build a fence around the temple to prevent further attacks.
"The sentiment of the neighbourhood is that we all find it appalling," said Ted Hoffman, who lives across the street.
In two similar incidents in Washington State, the Bothell Hindu Temple in the Seattle Metropolitan area was vandalised on 15 February.
On 26 February, some miscreants attacked Kent Hindu Temple and damaged the property, besides painted the word "fear" on the temple wall.