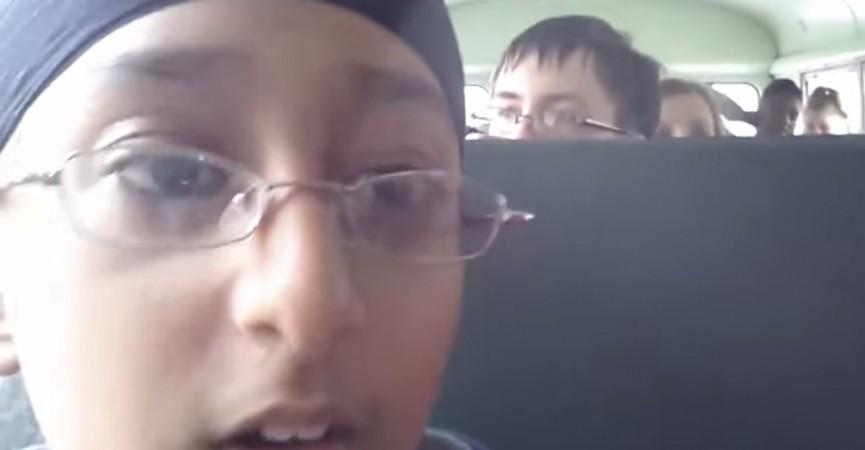 A Sikh boy was racially abused by schoolchildren, who called him a "terrorist", in the state of Georgia, United States. The video of the incident has gone viral on the internet.
The incident took place in a school bus and the Sikh boy recorded the entire incident. In the beginning, Harsukh Singh looked into the camera and said: "Kids being racist to me".
A girl sitting behind Singh repeatedly calls him a "terrorist" and also shows her middle finger to Singh.
The video was uploaded on YouTube by a user named "Nagra Nagra". It was posted with the description: "Kids being racist to me and calling me an Afghan terrorist. Please don't act like this towards people like me. If you don't know, I'm not Muslim I'm Sikh," Inquistr reports.
Singh is a student of Chattahoochee Elementary School in Duluth, Georgia, according to a PTI report.
This is the third racial attack on the Indian community in recent times. A 29-year-old Sikh man Sandeep Singh was brutally beaten after being called "Osama" last year, while a Hindu temple was vandalized in Seattle with a Nazi swastika and the phrase "get out" spray-painted on its walls.