The UN has cut its peacekeeping budget by $610 million for the current year while the monthly payment to each peacekeeper will increase by $96 per month.
Adopted by the General Assembly on Thursday, the $6.69 billion budget for this accounting year starting July 1 is 8.36 percent less than the previous year's $7.3 billion.
India's share of the peacekeeping dues, which is set at 0.1474 percent of the total, will come down from $10.76 million to $9.82 million for the current accounting year, saving the national treasury $940,000.
The peacekeepers will each now get $1,428 per month, up from last accounting year's $1,332. The 7.2 percent increase will benefit the 6,172 Indian personnel serving in UN operations.
Two of the peacekeeping operations - in Haiti and Liberia - ended during the last accounting year, leading to a saving of $500 million. Such a huge saving is unlikely to be repeated unless missions are closed down in the future or extreme economy measures are undertaken.
The remaining savings of $110 million comes from belt-tightening at the 13 operations that are continuing. To absorb the increases in payments to peacekeepers and still come up with savings, large economy measures had to be enforced.
The US pays 28.47 percent of the peacekeeping budget and President Donald Trump's administration has said that it would not exceed 25 percent in future.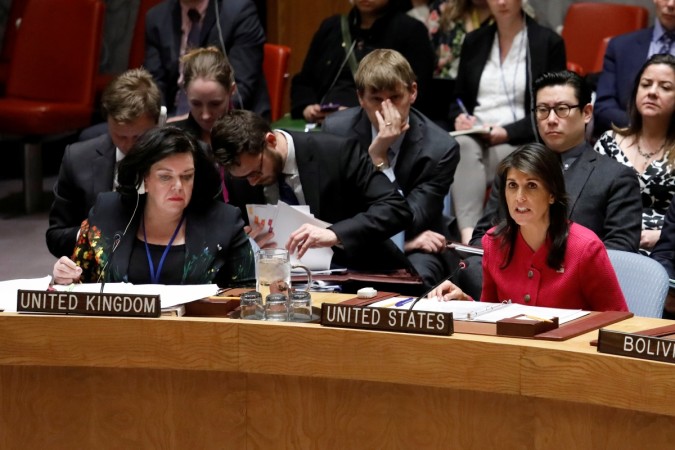 US Permanent Representative Nikki Haley pushed for the budget cuts and her mission said that it had wrangled a 6 percent cut from the initial budget estimates made by the UN for the current financial year.
This is the second consecutive year with large savings in the peacekeeping budget. Last accounting year saw a cut of $570 million or 7.25 percent over the 2016-2017 budget.