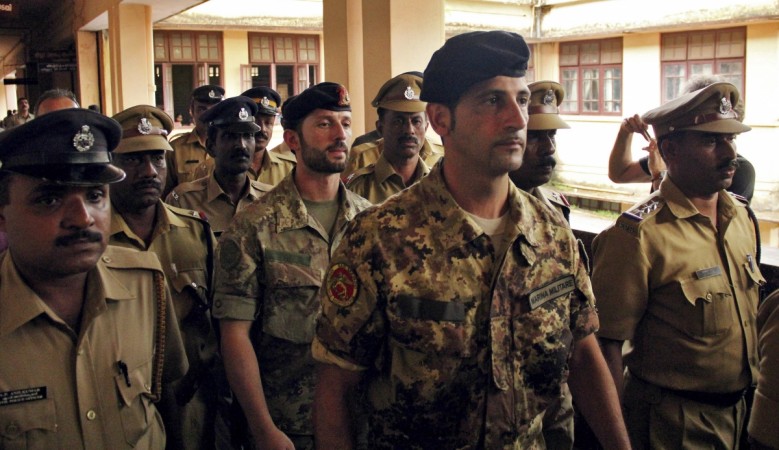 A United Nations' Permanent Court of Arbitration in The Hague asked India to release an Italian marine detained in New Delhi for the last four years in connection with the killing of two Indian fishermen, Reuters reported.
The U.N. court in its initial ruling asked India to allow the marine, Salvatore Girone, to return home as soon as possible, the Italian Foreign Ministry said in a statement on Monday.
India had, in 2012, arrested two Italian marines on charges of killing two Indian fishermen off a Kerala coast in February that year. The marines allegedly shot at the fishermen thinking they were pirates.
The Supreme Court allowed the second marine, Massimiliano Latorre, to go to Italy in September on health grounds. It extended his stay in Italy till Sept. 30 last month, Indo-Asian News Service reported.
As tension between India and Italy escalated over the years, they decided to approach the arbitration tribunal for a solution last year. The Italian government appealed to the U.N. court that the proceedings against the marines come under Italy's jurisdiction and not that of India, IANS reported.
The court will further review the merits of the case against the two marines.