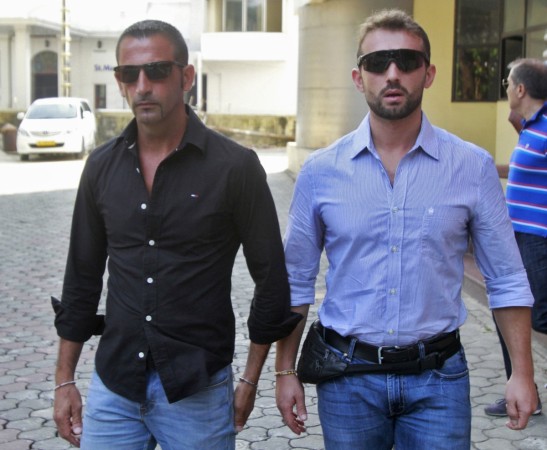 Supreme Court on Wednesday has granted three months extension to the Italian marine, Massimiliano Latorre, on medical grounds. He has been charged with murder for killing Indian fishermen in 2012.
The plea was approved by a Bench, headed by Justice AR Dave as Latorre had recently undergone a cardiac surgery in Italy.
According to PTI reports, the Bench which comprised of justices Kurian Joseph and Shiva Kirti Singh approved Latorre's appeal following an identical undertaking given by the Italian ambassador on 12 September 2014 when the marine was allowed to go to Italy last year for four months after he had suffered a stroke here on 31 August for medical treatment.
Additional Solicitor General PL Narasimha told the Bench that instruction has been given to him that Latorre's appeal should be approved, provided an identical undertaking is delivered by the Italian ambassador.
Senior advocate Soli Sorabji, appearing for Latorre said that the Italian ambassador is ready with the undertaking, which is based on the same terms and conditions.
Lattore is one of the two Italian marines who are charged with the murder of the two Indian fishermen in the off Kerala coast on 15 February 2012. The other Italian marine who is charged with the murder with Lattore is Salvatore Girone.
Earlier, the Bench had not only refused to grant the three months extension to Lattore, but had also rejected the appeal of the fellow-accused Girone to go to Italy for Christmas celebrations.
The case against the two marines were filed, following a complaint lodged by Freddy, the owner of the fishing boat, in which the two Indian fishermen were killed after the two marines started firing allegedly thinking that they were pirates.