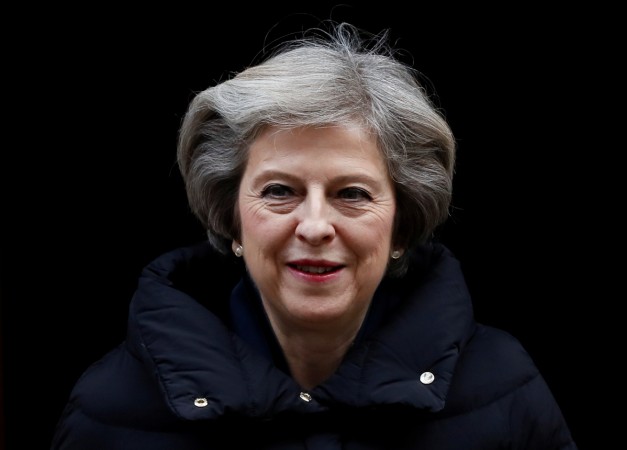 United Kingdom's Prime Minister Theresa May is scheduled to travel to Washington for a meeting with the United States President Donald Trump later this week. May suggested that she would talk about NATO, post-Brexit trade, and fighting terrorism with the US President.
Women's March in Washington set to be one of the biggest protest rallies in American history
May, however, seemed reluctant to bring up Trump's derogatory comments about women despite branding them as "unacceptable." After around 2 million people joined the Women's March across the world against Trump's ideologies, May was repeatedly asked during a press meet on whether she would challenge Trump about sexism on Friday. More than 80,000 people had gathered in London alone in support of women's rights and against Trump's sexism.
May told BBC1's Andrew Marr Show that being a female prime minister and the first foreign leader to meet Trump since his presidential inauguration would be the "biggest statement" she could make about women's role in the world, the Guardian reported.
"I've already said some of the comments Donald Trump has made in relation to women are unacceptable. Some of those he has apologised for. When I sit down, I think the biggest statement that will be made about the role of women is that I will be there as a female prime minister, directly talking to him about the interests we share," May said.
The UK Prime Minister, on several occasions, has expressed concern over Trump's derogatory remarks against women and said that she would challenge his sexism and raise her concerns if it was necessary in the future. May, however, during the upcoming meet will focus on "pressing global issues," which also include relations with Russia and Syria.
"I will be talking to Donald Trump about the issues that we share, about how we can build on the special relationship. It's the special relationship that also enables us to say when we do find things unacceptable...whenever there is something that I find unacceptable, I will say that to Donald Trump," the UK PM added.