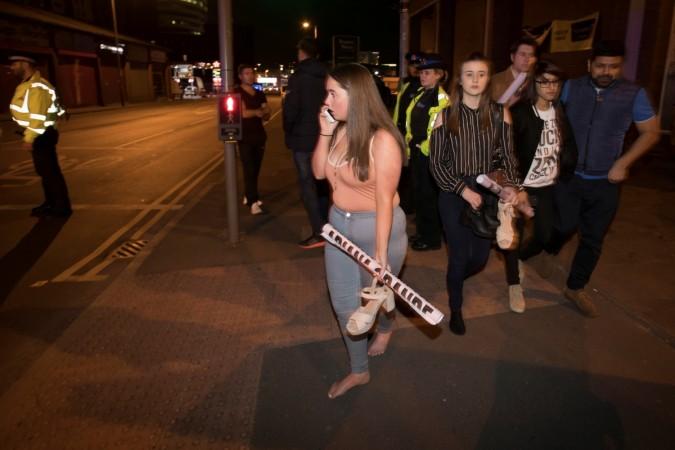 The Islamic State group — also known as the Islamic State of Iraq and Syria (ISIS) or the Islamic State of Iraq and the Levant (ISIL) — has claimed in the latest edition of its new magazine Rumiyah that it will continue attacks on the UK and in the Western world, despite losing ground in the Middle-East.
ISIS has already claimed the terrorist attacks carried out at the Manchester Arena in May and on the London Bridge earlier this month. The May 22 Manchester Arena blast during the concert of Ariana Grande had led to the death of 22 people, while at least seven people — not including the three attackers — are believed to have been killed in the London Bridge attack of June 3.
The attacks — coming as they did in the run-up to the British prime ministerial elections — are expected to be one of the deciding factors in the polls, which are taking place today. Especially concerned would be incumbent Theresa May, who as home minister had cut thousands of police jobs — a step that will be viewed by many to have rendered them without help.
Amid all this, a fresh threat of terror attacks could be seen as even more bad news for Britain and the UK. The ISIS warning comes through the latest issue of the terrorist groups new magazine Rumiyah. More specifically, the warning is in its editorial.
ISIS has said in the editorial: "A soldier of the Khilafah [or the Caliphate, as ISIS calls itself] had carried out a Just Terror operation, striking Manchester Arena at the conclusion of a concert by an American singer." It added that the blast "rocked the city and filled its residents with terror."
The editorial then went on to say: "Then, the casualty figures started emerging: More than 20 had been killed and dozens more had been wounded. The total would later climb to nearly 100 dead and wounded." Then ISIS claimed: "The enemies of Islam did their best to put on a brave and defiant face, but their efforts were a complete failure. They were clearly suffering."
The terrorist group then went on to claim that its "strikes in the heart of the Crusaders' strongholds in the West will continue to occur just as suddenly and unexpectedly as occurred in Manchester."