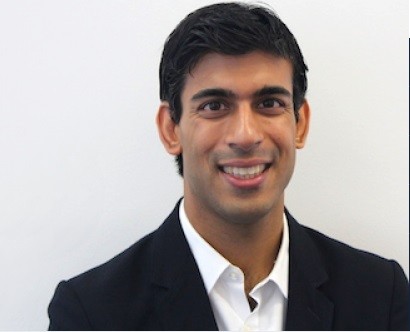 Conservative Party candidate Rishi Sunak, son-in-law of Infosys co-founder Narayana Murthy, became a first-time MP on Friday in the UK Election 2015, which saw 10 Indian-origin candidates elected into the House of Commons.
Sunak was contesting from the Conservative safe seat of Richmond constituency in North Yorkshire, which was the constituency of former Foreign Minister William Hague, who had held the Richmond seat till he stepped down last July.
A graduate from Winchester College, Oxford University and Stanford University, Sunak, who is married to Murthy's daughter Akshata, had said that he will boost small and medium local businesses if he was elected.
Sunak had co-founded a 1-billion pound global investment firm and then invested in a number of small businesses in the UK.
All the sitting MPs of Indian-origin, barring one, were re-elected, keeping the figure at 10, same as in the last elections.
There were more than 50 candidates of Indian origin in the fray for the UK polls on Thursday.
The PIOs who won the seats included Labour Party's Keith Vaz (Leicester East), an MP since1987, as well as his sister Valerie Vaz (Walsall South).
The others who won are Virendra Sharma (Ealing Southall); Seema Malhotra (Feltham & Heston); Lisa Nandy (Wigan), who is half Indian-half English; Sajid Javid (Bromsgrove), who is half Indian-half Pakistani; Priti Patel (Witham), Alok Sharma (Reading West); and Shailesh Vara (Cambridgeshire North West), an MP since 2005.
"I am absolutely delighted. I have served them for 27 years and they have given me the huge privilege of an extension of another five," Keith Vaz said, according to IANS.
Former Indian-origin MP in the last house, Conservative Party's Paul Uppal, lost in Wolverhampton South West in the West Midlands of England.