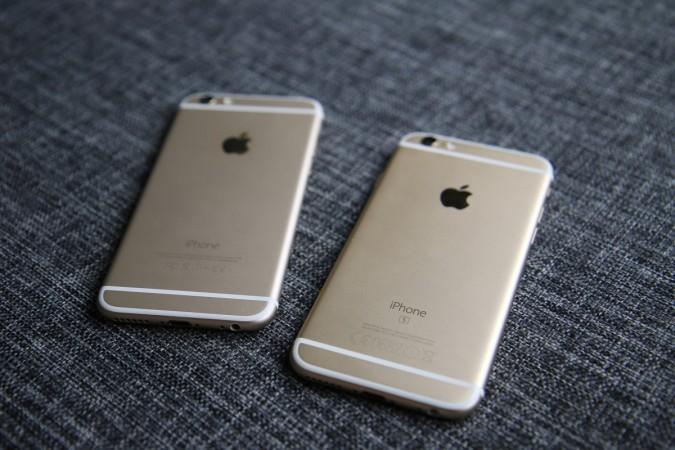 In a terrifying turn of events, a shop-worker from Birmingham in the United Kingdom has said her recently-bought Apple iPhone 6S "burst into flames" and set on fire the coat she was wearing at the time. There have been some reports of the iPhone 6 or iPhone 6S exploding or catching fire recently, giving rise to fears that they could go the Samsung Galaxy Note 7 way.
There have been alarming reports of iPhones exploding in China, following which a competent authority has ordered Apple to fix the problems. If left unchecked, the problems could lead the iPhone down the path of Samsung Galaxy Note 7, whose explosions all around the globe have resulted it being banned from flights -- both domestic and international -- but also recalled altogether.
The recall hit Samsung hard in the smartphone market, greatly denting the trust a lot of loyal customers had put in it. If such a fate befalls Apple's iPhone 6 and iPhone 6s, the company could lose a large chunk of customers -- especially those who have stuck to the iPhone over its several iterations.
What happened this time?
Retail-worker Antonia Gallagher told the Daily Mail about the incident from November: "I was walking down the road and the phone was in my coat pocket on my right hand side. I heard a popping noise and looked down and it was on fire. There was black smoke coming out of my pocket and I really panicked. I tried to get the phone out but I couldn't because it was so hot, but then it stopped smoking."
She added: "It burnt through my clothes and left a hole in my coat and jumper. My jumper was brand new but now it's got a burn in it. The phone doesn't work at all now. I was petrified -- imagine if I was on the phone and it exploded in my face. Or my little sister plays with my phone sometimes and it could have exploded in her hands."
Gallagher subsequently contacted Apple about the incident, but had this to say about her experience since then: "They had a look at the phone and said they would get back to me but they didn't, I had to get back in contact with them. They haven't apologised at any stage. They haven't taken any responsibility."