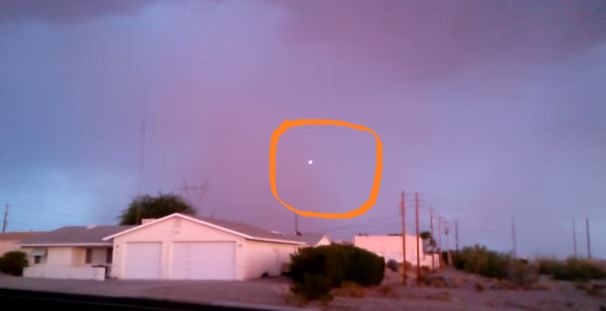 A woman from West Virginia has reported the sighting of a UFO at Bridgeport, hovering over the local fire department.
According to the witness, the UFO was triangle-shaped and grey in colour, while the time of sighting was sometime between 8 and 9pm, 27 October. The sighting has been registered with Mutual UFO network (MUFON) as Case 61018.
According to a report on Open Minds, the unidentified witness claims to have been driving through downtown Bridgeport when she noticed "a UFO-like object hovering over the Bridgeport Fire Department or slightly behind it".
"The object was gray in color, triangle-shaped and had three lights closest to each tip. The lights were white. It appeared to be larger than a golf ball but smaller than a basketball," the witness described.
She added that she was not able to hear any sound as the radio in her car was on, and the UFO eventually drifted away towards the Grafton area.
Bridgeport is a city in Harrison County, West Virginia, with a population 8,149. West Virginia has one of the highest number of UFO sightings in the US, and there were four such cases registered from there in September alone.
The latest report on UFO sighting comes less than two weeks after three triangle-shaped UFOs were spotted by about 10 witnesses in Winifrede Hollow Road near Marmet, West Virginia earlier this month.
The witnesses, all men working at a coal plant, reported that all three UFOs were moving silently and were approximately the size of a football field.
"The plant was down and there was no noises anywhere. Me and nine other guys had just finished doing pipe repair and were standing outside leaning against trucks. One of the guys pointed up and said: 'What is that?'" said one of the men, while explaining the sighting.
Read the full story here.