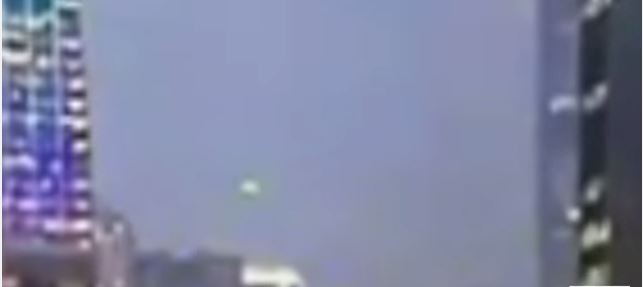 Adding to the already incredible number of UFO (Unidentified Flying Object) sightings in 2014, a latest report from West Virginia suggests three triangle-shaped UFOs were spotted by about ten witnesses.
The sighting, which had been registered (Case 60631) with Mutual UFO Network (MUFON) took place on 12 October around 10pm local time. According to the report, 10 people, all men, were working at a coal plant along Winifrede Hollow Road near Marmet when they spotted three triangle-shaped UFOs. Marmet is a city in Kanawha County, Virginia.
According to the witnesses, all three UFOs were moving silently and were approximately the size of a football field.
"The plant was down and there was no noises anywhere. Me and nine other guys had just finished doing pipe repair and were standing outside leaning against trucks. One of the guys pointed up and said, 'What is that?'" the reporting witness was quoted as saying by Open Minds.
When the group of workers looked up, they saw "a triangle-shaped object outlined in white lights the size of a football field coming up the hollow from the southwest [Beckley, WV area]."
The report further said the UFO was moving really slow and the witnesses watched them for about three or four minutes before it disappeared over the trees.
A few minutes later, two more UFOs, exactly the same shape and size as the previous one appeared, moved slowly and disappeared like the previous one.
"After these three went by a small object with lots of red flashing appeared at the end of the line formation. They were all headed northwest towards Charleston, WV", the reporting witness added.
The witnesses report that all the sightings took place within a span of 15 minutes and left the men clueless as there was absolutely no sound made by any of the strange objects hovering in the sky.
West Virginia has one of the highest number of UFO sightings and in September alone there were four such cases registered from there.
Two weeks before the latest sighting, a couple from Elkins in West Virginia had reported a low-flying massive triangular UFO (read the story here). The witnesses seemed confident that their sighting was not of a military or regular aircraft.