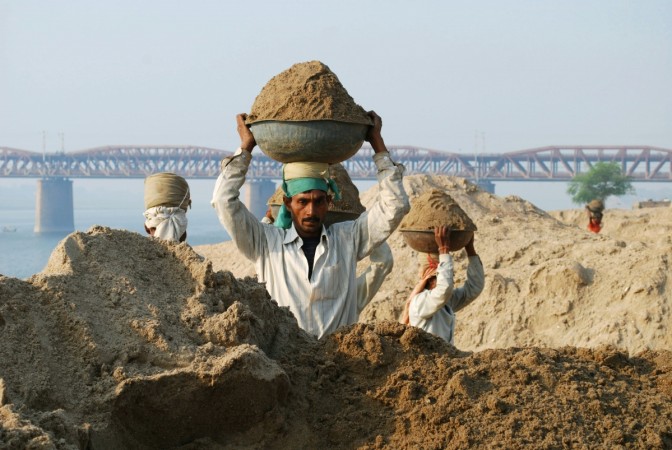 Udupi deputy commissioner (DC) Priyanka Mary Francis, assistant commissioner (AC) Shilpa Nag and their aides were allegedly attacked by the sand mining mafia near the Kandluru Bridge located in the Kundapur taluk while conducting a raid in the area on Sunday night. Eight locals have been arrested.
The deputy commissioner has filed a complaint with the police claiming that illegal sand miners attempted to murder her and Nag during the raid. She also said that she would submit a report on the incident to the state government for further action. Francis, Nag and the team had also conducted a raid at Halnad earlier and arrested six people involved in illegal sand mining.
DC Francis, along with her team of officials, had arrived near the Kandluru Bridge at around midnight to conduct raids against illegal sand mining after receiving information on the same. Labourers from north India managed to escape after the officials reached the spot, following which a few of them attacked the officials. DC Francis was forced to retreat despite being accompanied by a gunman.
The attackers managed to get hold of the accountant named Kantharaju, from Amparu village, and allegedly beat him up. Two drivers were also assaulted. The officials failed to help him and he could only be rescued after the police arrived at the scene.
The officials reportedly went to the spot in private vehicles and did not inform the local police authorities about the raid in order to keep it a secret. DC Francis was attacked despite having introduced herself to the attackers, Udayavani quoted sources as saying.
Udupi district in-charge minister Pramod Madhwaraj told the media: "The raid was conducted without informing the local police and the officials reached the spot in private vehicles. The attack took place when the DC's gunman tried to take away a person from a house nearby."
However, Madhwaraj added that the group attacked DC Francis and her team without having knowledge of their identity and that he had asked the concerned officers to launch a probe into the incident immediately.