The furious player deals in the transfer market have already begun with the likes of Real Madrid and Juventus actively involved as well. The two European giants have already bagged their respective domestic league titles this 2016-17 season, but the biggest one awaits only the best team on Saturday, June 3.
The top European players of the 2016-17 football season get to the field for the final time this season during the UEFA Champions League (UCL) final in Cardiff. From the legendary Gianluigi Buffon to the sensational Cristiano Ronaldo and the top-rated stars Paulo Dybala and Dani Alves, the UCL Final, if anything, remains a must-watch for football fans.
Superstars with unreal football skills, absolute solid football that can extend to even more than 90 minutes, mind-blowing passes, mind-boggling dribbling and extraordinary goals could very well remain the order of the Saturday evening.
After all, the Champions League final is one special occasion when we wait for the weekend with bated breath after the end of the regular Premier League and La Liga season. Also, the UEFA doesn't really have weekend matches, so the only matches taking place on Saturdays remain the Champions League final and the Europa League final.
As the hot-stars of football will take to the field for their respective teams at the National Stadium of Wales in Cardiff, let us have a look at the squads available for the teams for Saturday's mega match:
REAL MADRID
Goalkeepers: Keylor Navas, Kiko Casilla, Ruben Yanez
Defenders: Dani Carvajal, Pepe, Sergio Ramos, Raphael Varane, Nacho, Marcelo, Fabio Coentrao, Danilo
Midfielders: Toni Kroos, James Rodriguez, Casemiro, Mateo Kovacic, Luka Modric, Marco Asensio, Isco, Enzo Zidane
Forwards: Cristiano Ronaldo, Karim Benzema, Gareth Bale, Lucas Vazquez, Mariano, Alvaro Morata
Coach: Zinedine Zidane
JUVENTUS
To be updated later....
A combined XI
Both Real Madrid and Juventus have superior quality players who can join in to form a huge formidable team to take down any fantasy team....even this!
Here it goes:
Formation: 3-4-2-1.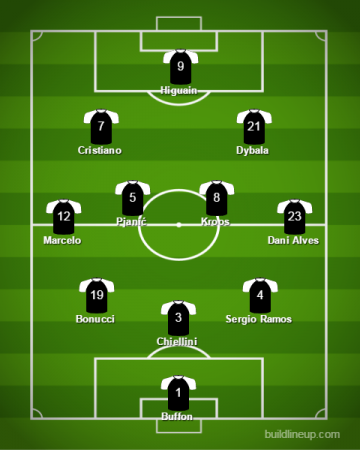 Goalkeeper: Gianluigi Buffon (Juventus)
Centre back: Sergio Ramos (Real Madrid)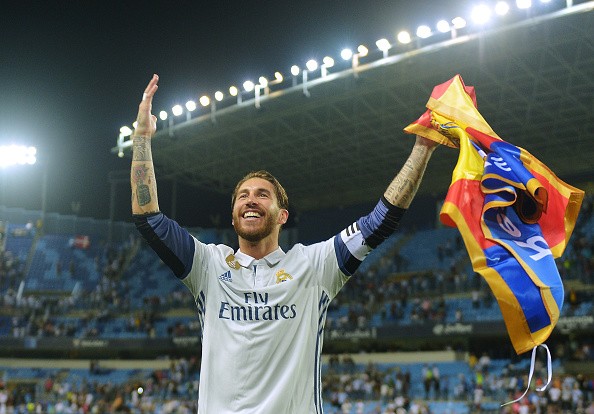 Centre back: Leonardo Bonucci (Juventus)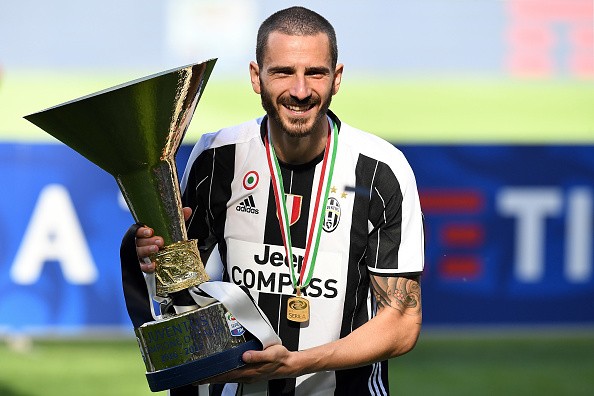 Centre back: Giorgio Chiellini (Juventus)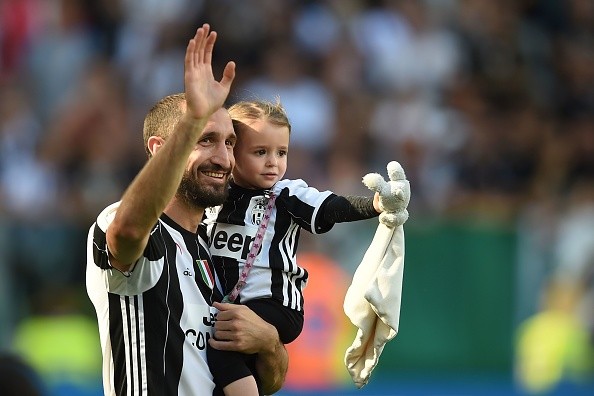 Right midfielder: Dani Alves (Juventus)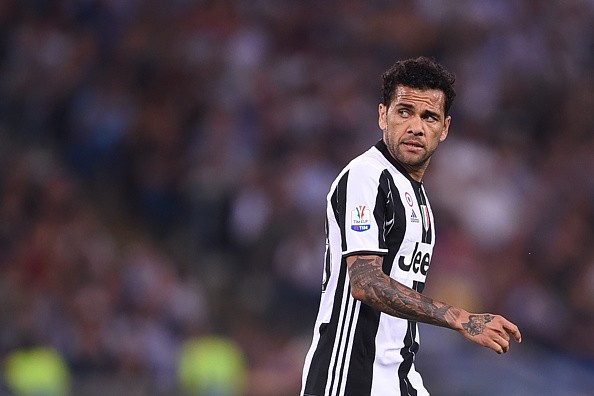 Left midfielder: Marcelo (Real Madrid)
Centre midfielder: Miralem Pjanic (Juventus)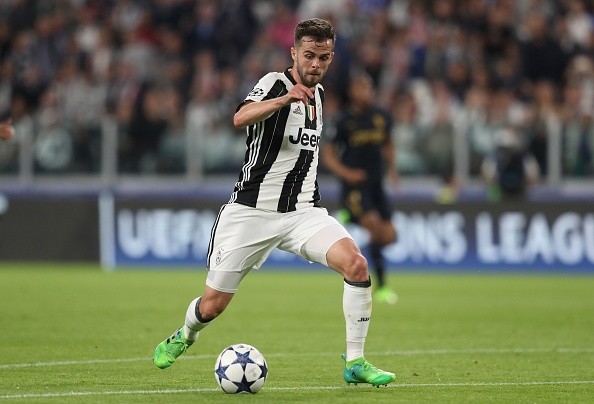 Centre midfielder: Toni Kroos (Real Madrid)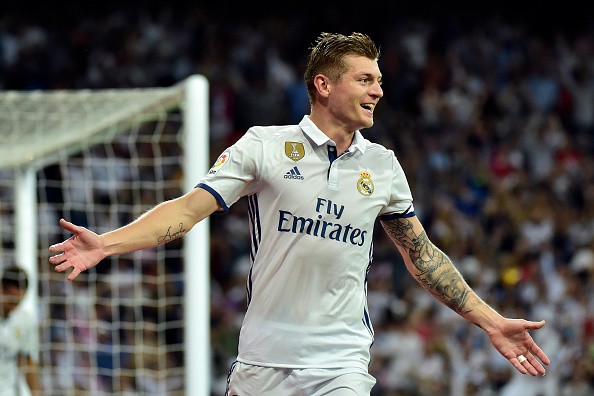 Right attacking midfielder: Paulo Dybala (Juventus)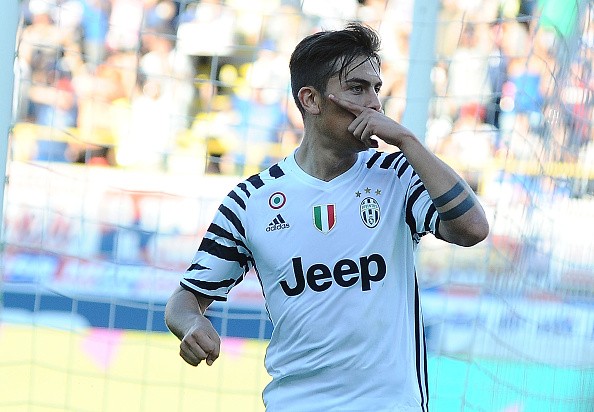 Left attacking midfielder: Cristiano Ronaldo (Real Madrid)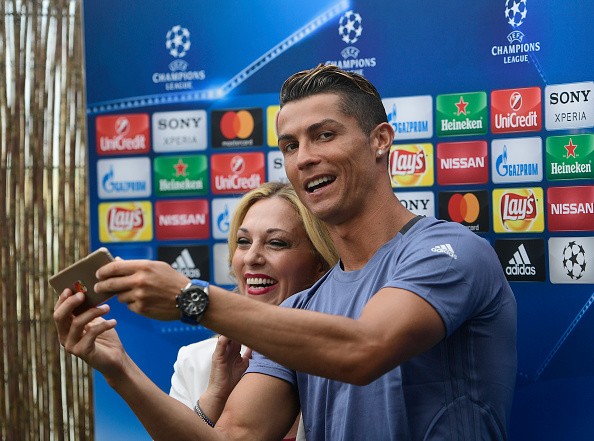 Centre forward: Gonzalo Higuain (Juventus)