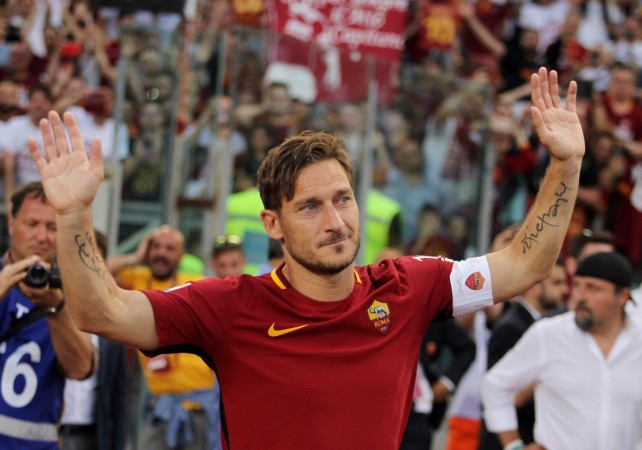 Loyalty comes very rare in this age. In football, with the influx of money in the coffers of the biggest European clubs in this 21st century, loyalty, for one, comes at a price. Legendary one-club footballers like Rogerio Ceni (Sao Paulo) and Francesco Totti (AS Roma) can stay assured that not many can take their position in that loyalist list, in recent times.
A tearful farewell was bid to undoubtedly the greatest product in the history of Italian club Roma, Totti, on Sunday May 28. The 40-year-old appeared in a total of 786 appearances for Roma between 1992 and 2017, a club record.
"I grew up playing for Roma and I want to die playing for Roma," remained one of those famous quotes by Totti.
Even Gianluigi Buffon, who is also a legend playing for Juventus, one of AS Roma's arch-rivals, mentioned of Totti: "Some of his goals against me were so wonderful that I would have been ruining a masterpiece had I managed to save them."
Rogerio Ceni, Totti and Ryan Giggs (Manchester United) make it to the list of those special one-club wonders who enjoy an unrivalled position in an unrivalled list of loyalty in football.
We have compiled 11 of the greatest one-club footballers -- both active and retired -- who form an elite starting XI of their own, capable enough to come out strong against any fantasy football side of today.

We very well wanted to include Buffon in the list, but he started out playing for Parma.
Watch out for the unimaginable defence!
Formation: 4-3-2-1.
Goalkeeper: Rogerio Ceni
Status: Retired player
Age: 44
Club: Sao Paulo
Duration: 1992-2015 (senior career)
Total appearances: 1257
Country: Brazil
Right back: Philipp Lahm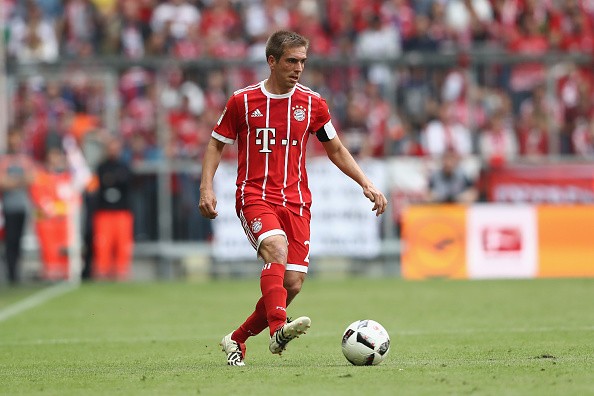 Status: Retired player
Age: 33
Club: Bayern Munich
Duration: 2002-2017 (senior career)
Total appearances: 652
Country: Germany
Right Central defender: Carles Puyol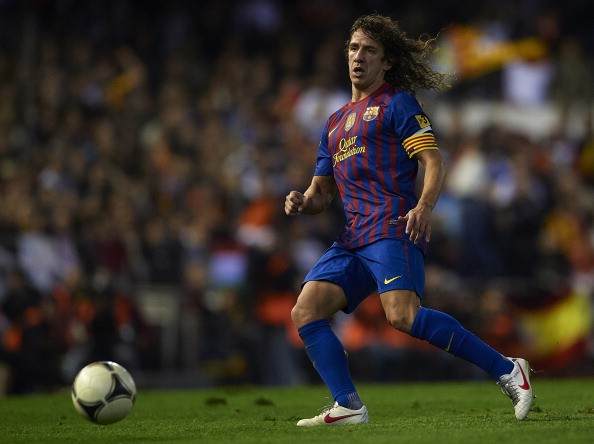 Status: Retired player
Age: 39
Club: FC Barcelona
Duration: 1999-2014 (senior career)
Total appearances: 589
Country: Spain
Left central defender: John Terry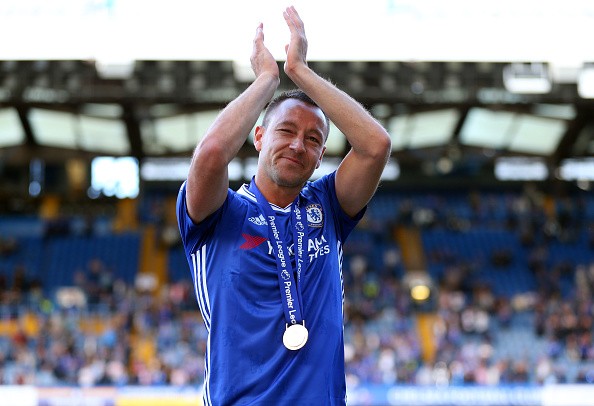 Status: Active player
Age: 36
Club: Chelsea FC
Duration: 1998-2017 (senior career)
Total appearances: 691
Country: England
Left back: Paolo Maldini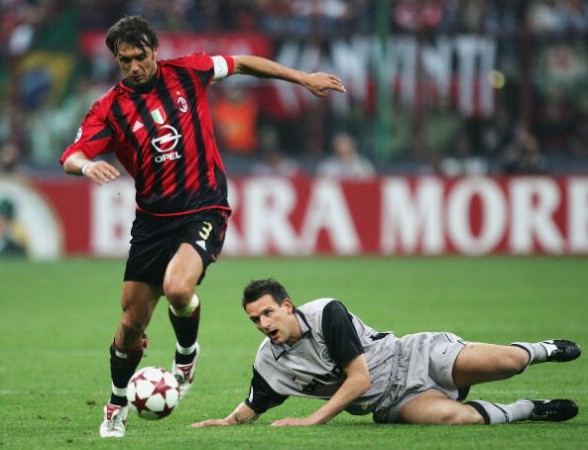 Status: Retired player
Age: 48
Club: FC Barcelona
Duration: 1985-2009 (senior career)
Total appearances: 904
Country: Italy
Right central midfielder: Paul Scholes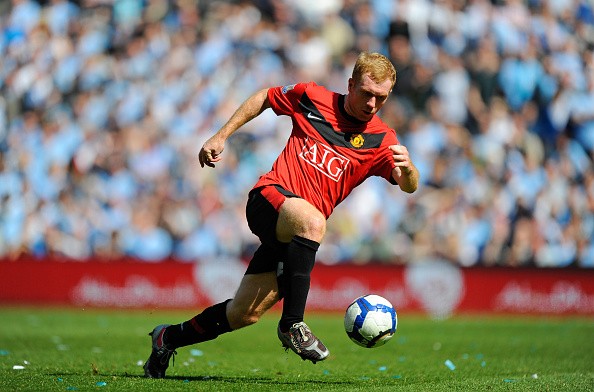 Status: Retired player
Age: 42
Club: Manchester United
Duration: 1993-2013 (senior career)
Total appearances: 702
Country: England
Left central midfielder: Xavi Hernandez
Let's just presume Xavi's move to Qatari side Al Sadd in 2015 was just a marketing gimmick
Status: Active player
Age: 37
Club: FC Barcelona
Duration: 1998-2015 (senior career)
Total appearances: 743
Country: Spain
Central midfielder: Steven Gerrard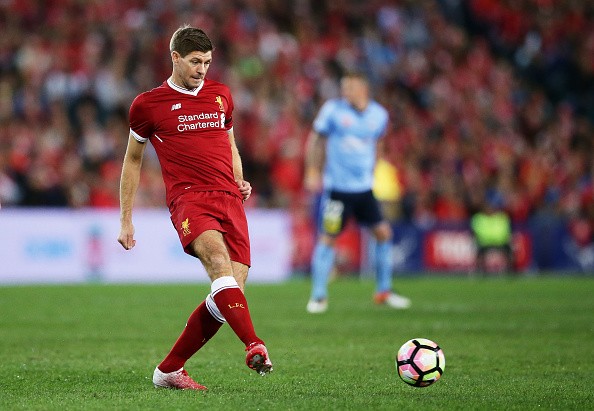 Status: Retired player
Age: 36
Club: Liverpool FC
Duration: 1998-2015 (senior career)
Total appearances: 701
Country: England
Right attacking midfielder: Lionel Messi
We are just assuming the little magician finishing his decorated career at FC Barcelona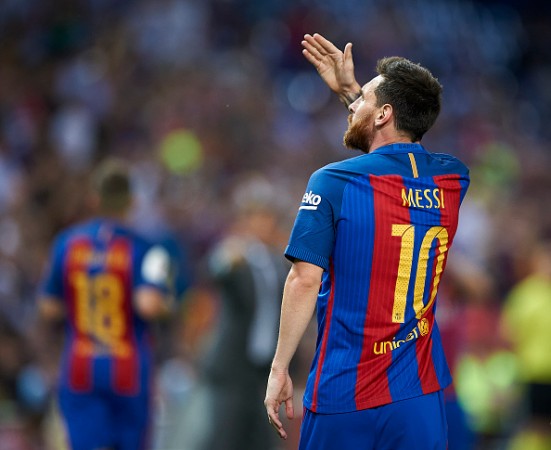 Status: Active player
Age: 29
Club: FC Barcelona
Duration: 2004-present (senior career)
Total appearances: 585 (as on May 29)
Country: Argentina
Left attacking midfielder: Andres Iniesta
Yet again, an assumption
Status: Active player
Age: 33
Club: FC Barcelona
Duration: 2002-present (senior career)
Total appearances: 624 (as on May 29)
Country: Spain
Centre-forward: Francesco Totti
Status: Retired player
Age: 40
Club: AS Roma
Duration: 1992-2017 (senior career)
Total appearances: 785
Country: Italy