Francesco Totti bid an emotional farewell to Roma on Monday as he has played his last match for his boyhood club. The Italian had his eyes, full of tears, and the fans in the stadium could not control their tears, as they could not believe that their favourite son will no longer be seen in a Roma shirt.
Even if you are not a huge fan of Totti nor AS Roma, Totti deserves all the respect from his fans. One thing is evident that he is one of the most loyal players in world football. He will fall in the bracket of players such as Steven Gerrard who despite receiving offers stayed at his boyhood club when he was at his prime.
Whenever a player bids adieu to his club, there are emotional scenes, where fans sing songs about the club and the player, which will make him feel special. In case of Totti, it was way beyond imagination.
The player was in tears. He hugged his kids and cried inconsolably, which led to an emotional outburst inside the stadium.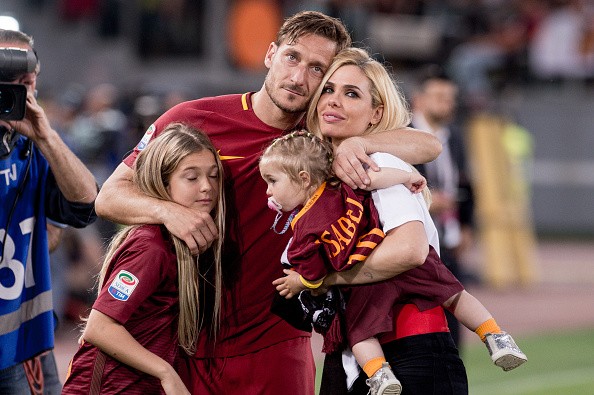 No one could control after that as tears began to flow from almost all the fans seated inside the stadium. Fans of all ages, who have seen him in the past years, had wet eyes, showing their love for one of the legends of the game the world has seen.
As Totti waved his hands to his supporters in the stands, and with the fans realising that it was his last instance as a Roma player, the fans held a placard with his jersey no 10 and name on it.
The legend led won a number of titles with Roma, including Serie A title, two Coppa Italia, two Italian Super Cups, scoring 307 goals. He played a total of 786 matches in over 25 years.
No wonder he is AS Roma's greatest son.
Watch the video below